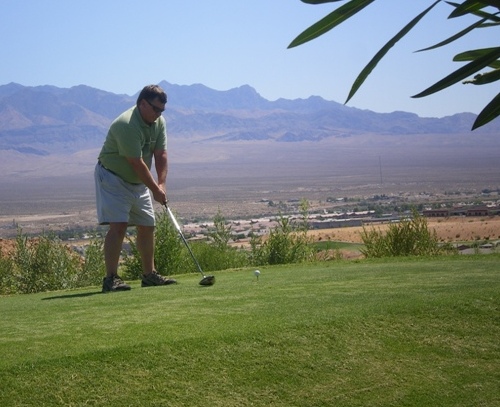 Senior Citizens face many challenges. They also have many opportunities if they know where to look .  If you are looking for a great Senior Citizen Community that you go no farther than Mesquite Nevada.
Younger senior citizens that are looking to relocate or purchase a second home who are generally 55-64 have been found to have similar preferences to those over age 65. They prefer single story homes or if it is 2-stories that the master bedroom be on the first-floor. The need for technology features which dominates the younger age groups is replaced with open floor plans, maintained yards, close to hospitals,  and warm climate.  This is why we see many senior citizen communities in places like Las Vegas, Palm Springs,  Phoenix, and St George.
For those looking for a small town with very nice amenities, senior center, new hospital, low crime and low traffic you need to visit Mesquite Nevada! It has some beautiful senior citizen communities.  Some of these are even gated golf course areas.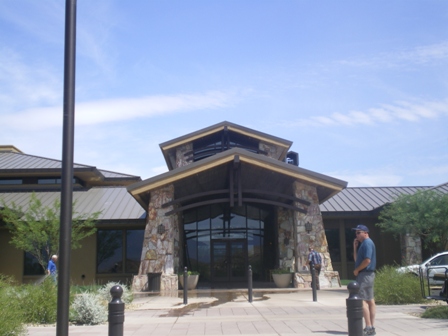 If you enjoy social activities, you will see that Mesquite has many, many clubs… from the Red Hat Ladies, Lions Club,  Elks Lodge, Exchange Club, Theater Club, amazing Art Club, Mesquite Toes (seniors). There is are book clubs, quilting clubs, poker clubs and many more. If you are a resident of Sun City Mesquite you will have access to their $17 million recreation center (called Pioneer Center pictured above) that also does many social events.These are just a few social events that are happening now in Mesquite Nevada senior citizen communities.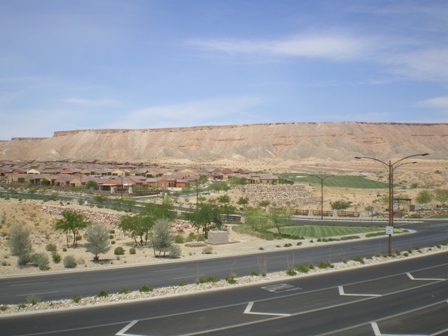 What is  unique about the senior citizen communities in Mesquite Nevada?
320+ days a year of SUNSHINE.
No Snow or Ice, Sleet, Slush etc.
Small town feel (our population just reached 20,000).
Low crime.
Low Traffic.
Nearly everyone here is from somewhere else and makes for a very friendly community.
Almost all homes and commercial we built in 1995 or newer and are nice.
New Hospital.
Senior citizens community friendly.
Lots and Lots of Golf!
Clean Air
NO State Income Tax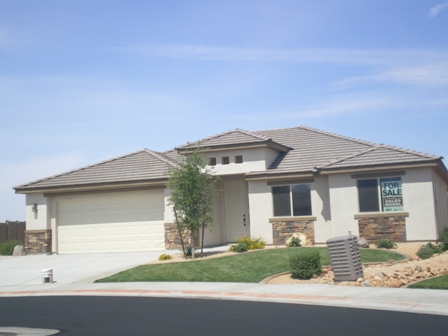 Many of these senior citizen communities have floor plans that are from 1,300 square feet up to over 3,000 square feet. Prices on homes can be found for under $150,000. See Mesquite Homes for Sale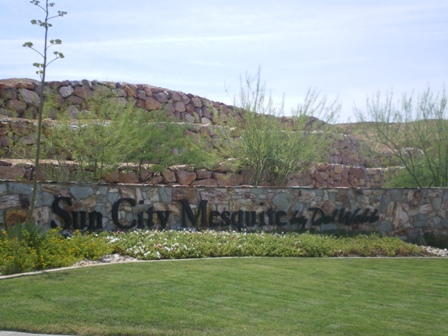 Come see the senior citizen communities in Mesquite Nevada.
The City of Mesquite is located about 80 miles north of Las Vegas Nevada. It sits on the I-15 corridor on the Nevada side of the Nevada/Arizona border. We are also about 35 miles southwest of St George Utah.
We often visit St George or Las Vegas if we do major shopping. However, most people do the majority of shopping locally. along the way to St George is beautiful drive through the Virgin River Gorge in Arizona.
This article was written by Brandon Park from the Mesquite Real Estate Team. Like any senior citizen community… we would love to have some new friends.  Learn more about Sun City Mesquite senior citizen community