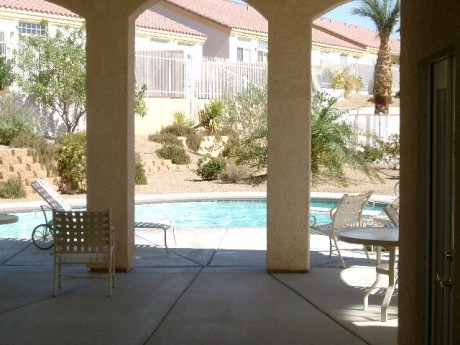 So the temperature last week was 118 degrees… we were still out showing property and buyers are still buying. In true summer fashion we have decided to compile the HOTTEST selling communities in Mesquite NV this summer so far.
This list comes from the Mesquite MLS which local Realtors use to record sales. The time period was from June 1, 2009 to July 22, 2009. During this period there were 50 sales recorded (about 1 per day). With our estimated 20,000 resident population we have 390 homes, townhomes and condominiums for sale. This is just over a year supply which is very good compared to many other areas.
We do anticipate sales to pick up in September and continue to the end of the year as we get our "snowbirds" or seasonal residents back. Snowbirds is a term for those that live up north and come south when it snows.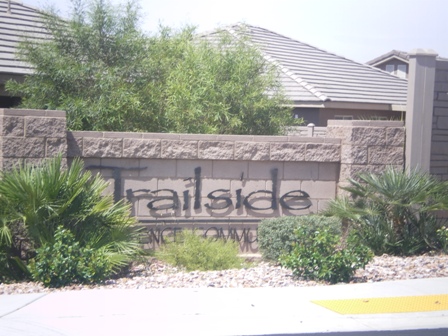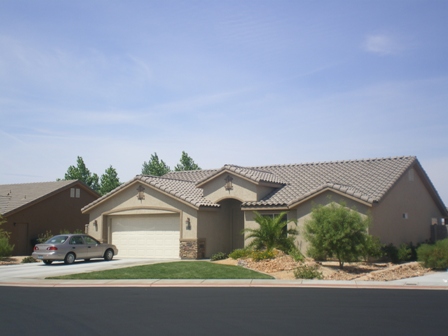 1. Trailside Homes by Ence. 5 Sales. Trailside is a new home subdivision built by Ence Homes that started construction in 2006. There are 66 home sites and this area sits south of Interstate 15 near Hughes Middle School. It is a single family home, planned unit development with HOA fees. Many home sites have larger lots with RV parking and large yards. It is also close to the Virgin River and ATV trails are easily accessed from this community.
The recorded sales for Trailside Homes ranged in price from $174,422 to$222,111. The homes were from 1,102  sq.ft. to 2,012 sq.ft. Many of the homes in this community are 1,400 sq.ft. to 1,800 sq.ft. We have floor plans and pricing available if you want more information fill out the Contact Page.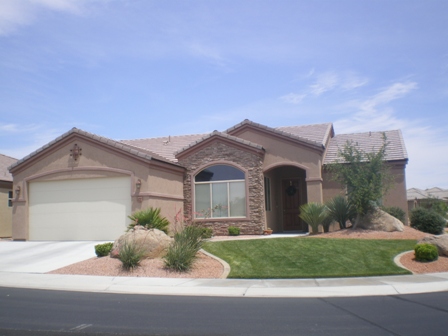 2. Vista Del Monte. 4 Sales. Vista Del Monte is found in the north-east side of Mesquite NV with some of the home literally sitting just on the Nevada side of the Nevada-Arizona border. Many of these homes have great views. Vista Del Monte is a gated planned unit development with HOA dues. This area has all re-sale homes.
The recorded sales for Vista del Monte range in price from $192,500 to $310,000. These homes ranged in size from 1,809 sq.ft. to 2,165 sq.ft. Of the 4 units that sold 3 of them were from 1,800 sq.ft. to 1,900 sq.ft. and all of them went for $220,000 or less… 2 of them were overlooking The Canyons Golf Course.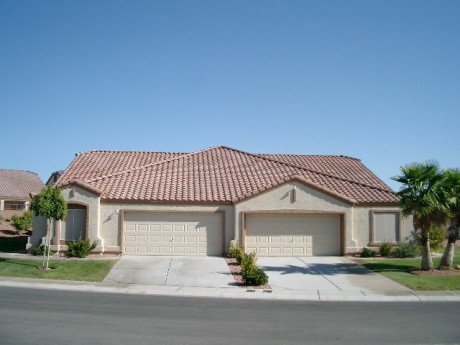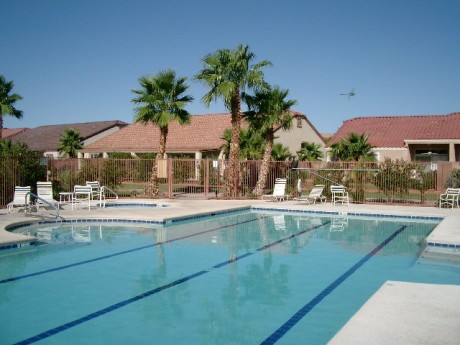 3. Sunset Greens. 3 Sales. Sunset Greens seems to consistently be in our top selling communities. It may be because there are about 700 total townhomes and single family homes. I think that helps, however when we take people into this gated, planned unit community with 2 swimming pools, RV parking, huge palm trees and meticulous landscaping they just plain love it! The Sunset Greens community is surrounded by the CasaBlanca Golf Course and owners have special discounts available to them at the CasaBlanca Resort and Casino.
The recent sales in Sunset Greens Mesquite NV show prices from $175,000 to $284,000. The sizes range from 1,250 sq.ft to 1,914 sq.ft.  The majority of units in this community are townhomes and are from 1,600 sq.ft. to 1,700 sq.ft. This community consists only of re-sale homes as they completed construction in 2005. The HOA here maintains front and back yard year round and also covers the hazard insurance on the townhomes making them "turn key." This makes them ideal seasonal or second homes that you can leave for months at a time.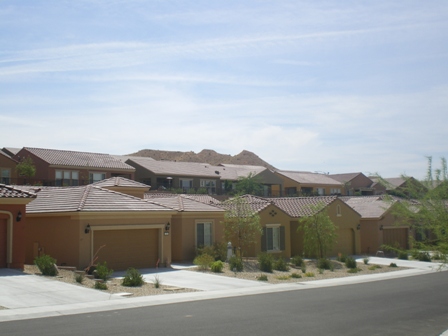 4. Sun City Mesquite, Split Rail subdivision. 3 Sales. Sun City Mesquite since arriving in 2007 has been at the top of new home sales in Mesquite. This is the first time a community inside the master planned area of Sun City Mesquite has been ranked for re-sale. If  you follow Mesquite real estate and The Real Estate Team blog you will know that this is still the best selling Del Webb project in the country. Pulte Homes since acquiring Centex Homes is now the nations largest builder and Del Webb is the active adult (55+ retirement home) division. They build a great homes and all owners have access to their 25 million dollar state-of-the-art recreation center.
Sun City Mesquite's Split Rail subdivision had sales from $205,490 to $245,000. The homes ranged from 1,390 sq.ft. to 1,817 sq.ft. Sun City Mesquite consists only of single family homes that are single level. It is a planned unit community that has a golf course called Conestoga that is currently under construction and should be open possibly this winter.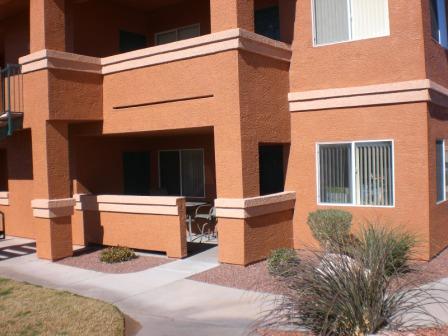 5. Falls Hillside Villas Condos. 3 Sales. Representing the condos in Mesquite is The Falls. The Falls are Condominiums which means that you do not own the land around your unit. This is ideal for people that don't want to hassle with yard work or are not in Mesquite NV consistently enough to keep up on a yard. The Falls has 208 total units and sits on about 18 acres. It has a swimming pool, parks, BBQ and picnic areas. The Falls Hillside Condos sit on a bluff and many of the units have amazing views. Some of these condos have single car detached garages and all have covered parking.
The recorded sales for the Falls Hillside Villas range from $90,000 to $130,000 and range in size from 970 sq.ft. to 1282 sq.ft. These condos are also all re-sale. The Falls Hillside Condos completed construction in 2005.
This was written by The Mesquite Real Estate Team.  We recommend that if you would like any more information on any of these communities to use the Contact Page and will get back to you usually with in a few hours. Bowler Realty is a licensed real estate brokerage in Nevada and Arizona.