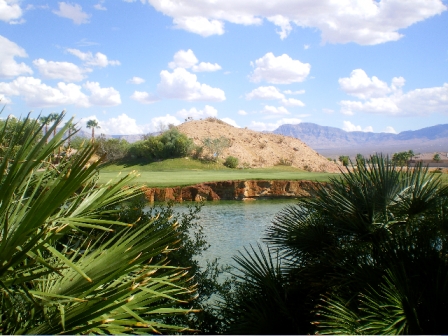 On Aug. 25, 2009 the city of Mesquite received the first deposit of funds from Desert Falls International Sport Resort LLC. The check was for $316,002.50 and represents 5% down for the land on the west side of Mesquite NV which it currently has purchase contract with the City of Mesquite.
This comes as big news. With the troubled economy many people, including  members on the city council, were unsure if Desert Falls would come up with the down payment. What intensified the drama was that they waited until the second to last day to get the money in.
Talking with Mesquite City Councilman David Bennett, he said that it would have been a blow to the City of Mesquite for them not to come here because many people had put in time and energy to make this happen. The City of Mesquite however, would not have been at a big financial loss because the surveys that were done, needed to be done anyway and could be used again if Desert Falls International Sports Resort LLC were to back out.
The overall project is estimated $500 million dollars with approximately $100 million on the first phase. This phase will include 20 ball fields, 24 soccer fields, tennis, volleyball and other amenities.
To see a more detailed list of sports facilities that they will provide check out Massive Sports Project Approved in Mesquite Nevada
This first phase is scheduled to be completed Nov. 26, 2011. The Golf Course and many other amenities are still to come!
This article was written by the Mesquite Real Estate Team of Bowler Realty. Bowler Realty is a licensed Nevada and Arizona real estate brokerage.