Looking for a Condo in Mesquite?
If you are looking to buy a Condo in Mesquite NV please know that there are some condo projects that are next to impossible to get financing on. Traditionally we have been able to get people into condos for 10-20% down. This is still the case for some condos in Mesquite. I see more lenders looking for 20-25% down on condos.
Below are some reasons I most often hear  people are considering buying a condo in Mesquite are:
1. SEASONAL. To get out of the cold. These people are looking to use the condo of maybe 6 months per year and don't need a big home. This keeps the utilities down. Also they usually prefer a Home Owners Association (HOA) because they don't want to mess with yard work and exterior maintenance. This buyer often prefers a swimming pool and/or other amenities and activities to do while in town.
2. Retire. In a resort/retirement area like Mesquite Nevada, we have many people selling their homes all over the county and downsizing.  For many a condo in Mesquite makes sense to them. Many times this buyer is looking to make their last purchase and move. This is where it important to have a REALTOR that can show all the options.  Like the SEASONAL Buyer (Above) The Retiree likes the HOA because they don't want to bother with yard work or fixing roofs or stucco.
3. Investors. Most real estate investors seem to go a bit further south to Las Vegas. Personally, I love Mesquite and I see great investment opportunities all the time. As I visit with my fellow REALTORS in Las Vegas they are often surprised at the opportunities that are available in Mesquite. Condos in Mesquite are great investments! Because financing is not available in some communities… it is cash only and investors can make great buys on condos with little to no competition. Most Condos allow rentals with a 6 month minimum lease. Some condos even allow short term rentals for daily, weekly or monthly rentals.
4. Buy Now, Retire Later. We are seeing more of this type of buyer. They are looking to lock in at our historically low interest rates and buy before the market swings back up. This strategy is a bit of a gamble… but this is NEVADA! Many are willing to roll the dice and bet that price and/or interest rates in 5 years, when they are ready to retire, will be higher. Many times this person will rent out the property to cover their expenses or get close to covering them. This then gives them a piece of mind knowing that they have a plan and a dream to get back to their little condo in Mesquite.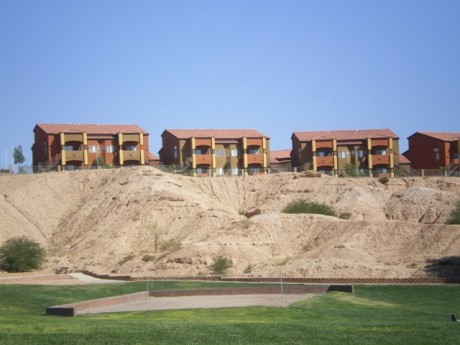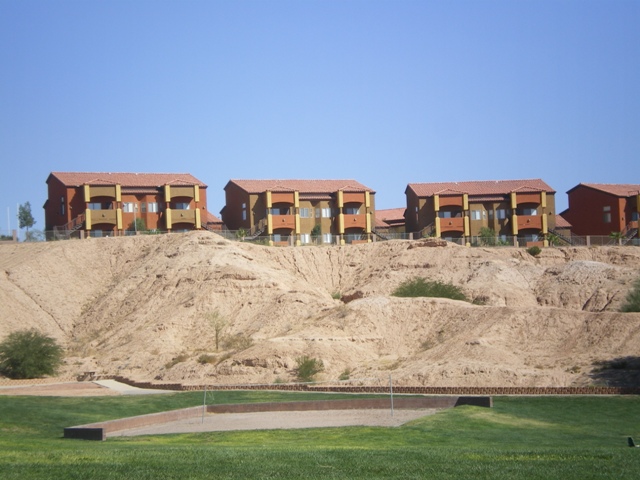 Why are Condos in Mesquite so hard to Finance?
We here are Mesquite Realty get this questions OFTEN. There is not one answer. Each condo (here is a link to all the condos projects in Mesquite) has their own set of dynamics. If it is not FHA approved (which most in Mesquite are not) then you will need to go with conventional financing. Many lenders have problems with condos for the following reasons:
1. Exceeds Rental Limits. Some banks require limits on the amount of units in a complex as rental units.  If the complex exceeds these limits they will not be approved. If the Condo is on the "exceeds limit" list, plan on the lender cancelling the loan.
2. Litigation. Many banks will not loan property that is currently involved in a lawsuit. HOA Defect Lawsuits can last for years! This is when the HOA sues the builder for poor workmanship or lack of following building codes. Many times the builder goes bankrupt and the insurance companies are left to fight it out. This uncertainty of the litigation usually leads most lenders to cancel the loan.
3. Condo-tel. This when the Condo HOA allows daily, weekly or monthly rentals. They are now in their own category as a Condo-Hotel or Condo-tel as many call it. Lenders seem to have problems with this. Lenders want to see the HOA rules allow a minimum 6 month rental. If  you are trying to get a loan and the lender learns that it is a condo-tel… they will cancel the loan.
There are other reasons whey lender refuse to lend money on condos in Mesquite… but these are the most common problems we see. In all cases they are HOA related. HOA ruling documents can and do have an effect on the value of the property. When you can not get financing this limits the amount of buyers that can purchase and therefore lowers the exposure to buyers. This usually will lower the price.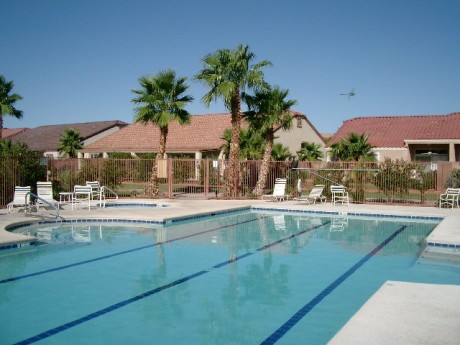 It is much easier to finance  Townhomes than Condos in Mesquite.
In contrast to the Condos in Mesquite, Townhomes are much easier to get a loan on. Because Mesquite NV is considered rural our area qualifies for a Federal Loan called USDA Rural Housing Loan. This loan is 100% LTV so you can purchase a townhome or single family home for NOTHING DOWN or 0% Down Payment  Contact Us for more details about this type of loan. FHA Loans can also be used for as little as 3% Down. We also see some VA Loans and wide variety of Conventional Loans.
If you have questions about which Condos can get financing please call us at 702-703-5500. This list does change so it would be best to contact us to get a current list of approved lenders for condos in Mesquite.
Thanks for Checking out our Website. We have put Many Hours into writing articles about Mesquite NV Real Estate. Please contact us for more information about this topic or any others you find interesting.
This article was written by Brandon Park.  He is the Broker for Mesquite Realty and has been working Residential Real Estate in Mesquite NV for over 10 years.