Under the current economic stress seller's are looking at all angles to find ways to sell their homes.  Here are some ideas to improve your kitchen to help you get the needed money back from the sale of any Mesquite NV houses, townhomes, and condos.  The big question is, "What do consumers want?"
The Top 5 Kitchen features according to the National Association of Home Builders:
1. Walk-in Pantry 86%. Walk-in pantry's were once for the elite with large homes. Things have changed and now even smaller homes are being designed to include a walk-in pantry. Currently large cabinets are not enough and with 86% of buyers asking for one. Walk-in Pantry's can be hard to retro-fit into an existing home with out a major remodel. If you do choose to remodel your kitchen and do not have the needed space for a walk in pantry be mindful and put in lots of additional storage. If your house has a walk-in pantry… kudos to you for a wise choice.
2. Kitchen Island 80%. The Kitchen Island is being seen more and more with the newer homes and open kitchen and great room designs.  It provides additional counter space and storage below.  Keep in mind the kitchen island does not have to be huge and have a granite top. There are many options available. A good option that we have seen recently even in small kitchens is to install a small island with a butcher block top.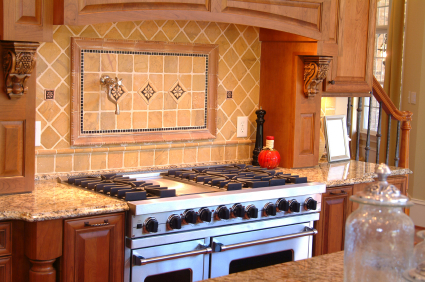 3. Built in Microwave 72%. Here in Mesquite Nevada many of our homes are newer homes ( built 2000 to current) and have built in microwaves. However, if your home or condo does not have a built in microwave and has a ventilation hood this can be an easy fix. If you have to rearrange cabinets and install new electrical this can become more difficult. Along with built in microwave here in Mesquite many people like to see flat top electric ranges and dishwashers and side by side refrigerators that match. Keep in mind, when appliances are mismatched and different colors this does not show well.
4. Drinking Water Filtration 69%. With the trend of people only drinking filtered water going up this is a must. Here in Mesquite we see all types of water treatment used by home owners. My personal choice for water treatment is reverse osmosis. This a very effective process to filter water and can be purchased from many home improvement stores, some for under $400 (depending on the number of cycles). The installation can be a bit tricky especially if you have to run a line to a refrigerator. I have seen this be the decision maker for people choosing one property over another!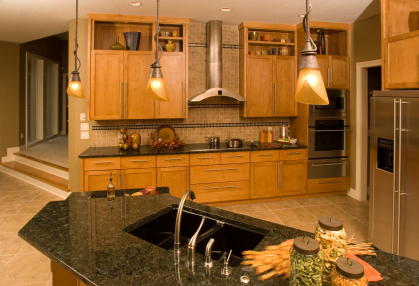 5. Special-Use Storage (custom storage for appliances) 66%. For the appliances we use everyday, it would be great to give them a permanent home (storage area) without being on the counter top.  We have not seen a lot of custom use storage in Mesquite with the exception of new custom homes. It could be argued that a seller could never know what a buyer is going to want and put no special use storage in the house. I would contend that if you have a well thought out special storage area that is unique and well designed it could just be the "WOW" that makes a buyer decide your house is unique.
This article was written by Brandon Park of the Mesquite Real Estate Team from Bowler Realty in Mesquite NV. Bowler Realty is a licensed real estate broker in Mesquite Nevada.