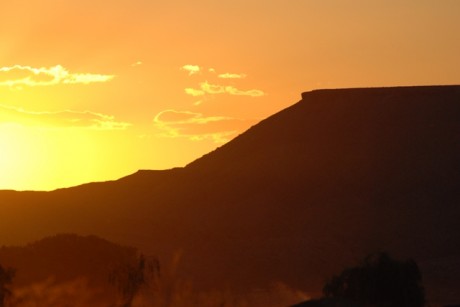 Looking at retirement homes in the  Southwestern US can be a big task. An increasing number of baby boomers, estimated at more than 1.2 million households, plan to move to active-lifestyle communities. Many of these retirement communities are located in the Southwest. These communities tend to have activities designed to meet the wants and needs of their communities who are largely 55+. According to the MetLife Mature Market Institute Baby Boomers will represent one-quarter of the population of the US by 2010. This group of baby boomers is being watched closely as they may dictate housing trends in the next few years.
Retirement communities or active-adult communities have the highest level of satisfaction according to the survey.  Family tends to play a large role in many baby boomers' decision to move.
Where are people living now?
A recent study by Pew Research Center says that;
31% live in cities
26% live in suburbs
26% live in small cities
16% live in rural
When asked what type of lifestyle they preferred the #1 answer was Small City.  Mesquite NV area is defiantly small city, probably as small as you can get and still be a city! We encourage you to come for a visit and stay for a lifetime…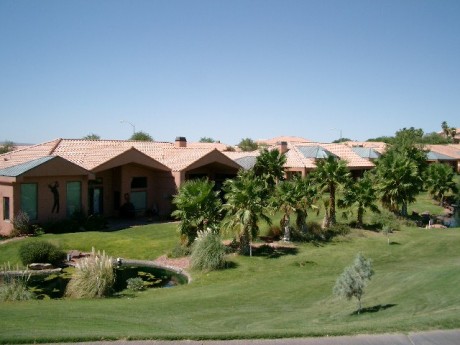 Mesquite Nevada
Mesquite Nevada is a small city of approx. 20,000 people located about 1 hour north of Las Vegas Nevada and 45 minutes south of St. George Utah. It is know for its  great climate, GOLF, low(and I mean low) traffic, retirement and resort lifestyle, low crime and terrific small town feel. It is an ideal starting point for many journeys through the southwest. We have a number of retirement and active-adult communities such as Sun City Mesquite, Highland Fairways, Highland Hills, Mesa Hills, Sun Crest, and more.
Bunkerville Nevada
Located only 3 miles from Mesquite NV, Bunkerville is considered Rural and a township in Clark County. This area as an estimate population of about 1,500 people. It is ideal for those that want a larger lot or have horses. It is still a farming community with many of the original families that started Bunkerville still living there.
Scenic Arizona
This area is located just a few miles to the east of Mesquite Nevada and over the boarder on the Arizona side.  Many lots in Scenic, AZ are one acre and large. The homes are mostly stick build and manufactured homes. Scenic Arizona is also considered rural and septic systems and wells for water are needed in most areas. You can learn more about this by view Arizona Info page.
Beaver Dam Arizona
Beaver Dam Arizona is located about 8 miles from Mesquite Nevada. It like Scenic AZ has many homes and manufactured homes. There are a number of 55+ retirement communities that are made of of manufactured homes in this area. This community is well established in many areas and also is rural.  We have many photos and descriptions of Beaver Dam AZ homes on our website. Most of this can be accessed by viewing the category  Arizona Real Estate.
The retirement communities in the Southwest US are worth checking out. If you would like any more information about any of these communities  contact us.  See homes for sale in Mesquite NV and surrounding areas