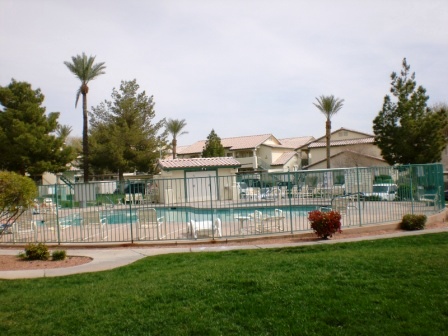 Check out Condos Mesquite NV!  There are currently 16 condo associations in the City of Mesquite. They vary in sizes from as few as 12 units to as many as 344 units. Some Condos Mesquite NV  associations have swimming pools and club houses on the premise, others have access to them and then some have neither. Here is a brief overview of each condominium association here in Mesquite.
Cascades: Located at the Wolf Creek golf course. There are 26 units some have spectacular views of the golf course and the City of Mesquite.
Classics: A small subdivision of 50 units also located at the Wolf Creek golf course
Eagle Point: There are only twelve units here but most of them sit on the Oasis golf course which hosted the TV show Big Break Mesquite
Enchantment: These condos Mesquite NV are a Santa Fe style. they are also on the Palmer course at the Oasis and feature 104 units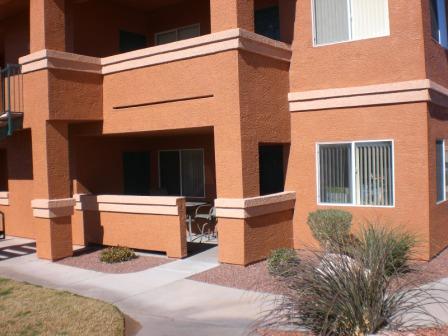 Falls Hillside Villas: There are 208 units in "The Falls" that range in size from 997 Square Feet to 1280 Square Feet. Some have garages available as well.
Hawk Ridge: Has 153 units available with some wonderful views of Mesquite Nevada.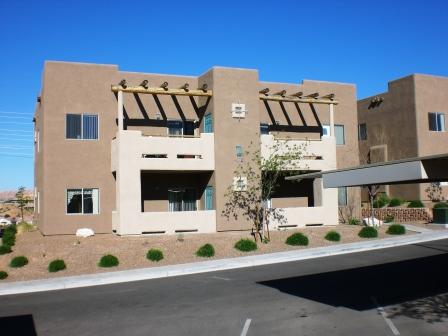 Hermosa Vistas: Has 196 units and is also Santa Fe style located across the street from the Falls. These units also have a great view as well.
Mesquite Mesa: There are 109 units in this association that is located just to the East of the Eureka Casino.
New Point Vistas: When this subdivision is completed there will be 68 condos here. They are located by the Smiths Grocery Store of Mesquite.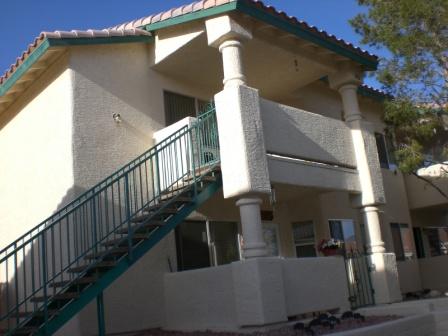 Rock Springs I: This 176 unit complex is also just above the Eureka Casino. It has its own swimming pool and has available R.V. parking. Rock Springs Condos are among one of the most consistent best sellers in Mesquite.
Rock Springs II: Mesquites largest condo association has 344 units with two swimming pools and also available R.V. parking.
Sandstone: Located right off Mesquite Blvd across from the main Post Office and consisting of 176 units is one of the few gated condo Mesquite NV associations.
Springs: Has 135 units with its own pool and a club house with locker rooms, work out facilities and lounge area.
Summer Crest: 55 units also in a gated community that has the Canyons golf course winding through the area.
Summer Hills: Has 110 units and is also on the Canyons golf course and also features some excellent views as well.
Highland Estates Resort: In Highland Estates Resort there are 81 units and it has a restaurant as well. Hugo's fine dining. This is also considered a "condo-tel" and you can rent rooms daily, weekly, monthly or purchase a unit.
View Mesquite Area MLS.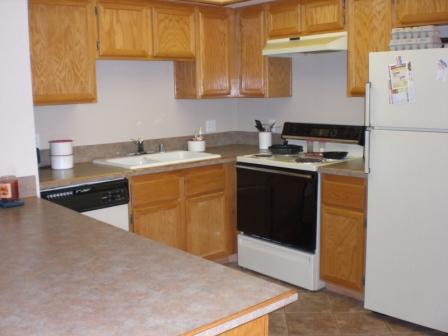 There are a total of 2023 condos Mesquite NV units at the present time. If you are considering looking for a Mesquite condo I am sure there is one to your liking in one of these great associations. The great thing about condos Mesquite NV is they require vary little maintenance on your part as the association cares for most of it. You can just come and go as you please.
For more information on Condos Mesquite NV, contact us or call our toll free number 1-866-618-7192. This article was written by Brandon Park of the Mesquite Realty. Mesquite Realty is a licensed brokerage in Nevada.