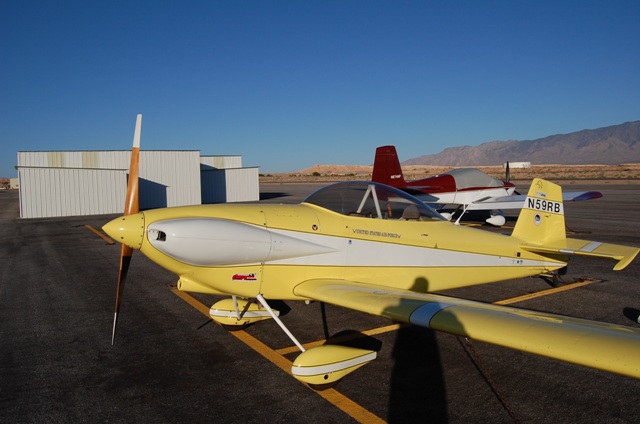 Chris Schaeffel and I (Brandon Park) were given the opportunity to go for a plane ride over Mesquite Nevada from Kent one of our happy home owners that owns a fun, sporty little plane that he made himself.
We met Kent at the Mesquite Municipal Airport. His plane as you can see only fits the pilot and one passenger. The plane says "experimental" on it. When Chris asked if it was safe… Kent laughed and said the exceeds FAA standards by 2 to 3 times what they require as minimum.  I asked if he had owned many planes and he said, "only 18." Kent then added that this was his most responsive plane he had ever owned. He then gave us the safety talk and and told us we were going to love the views over Mesquite Nevada.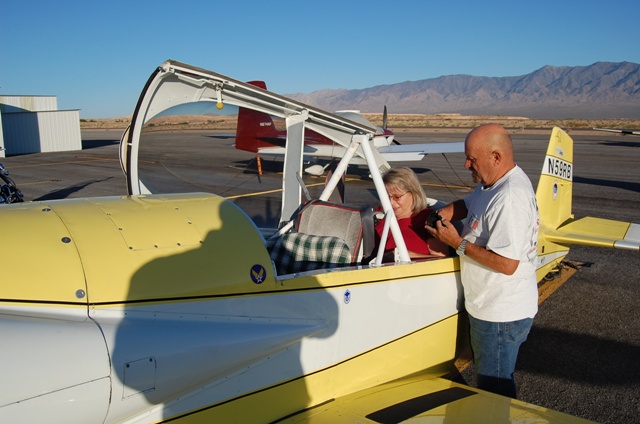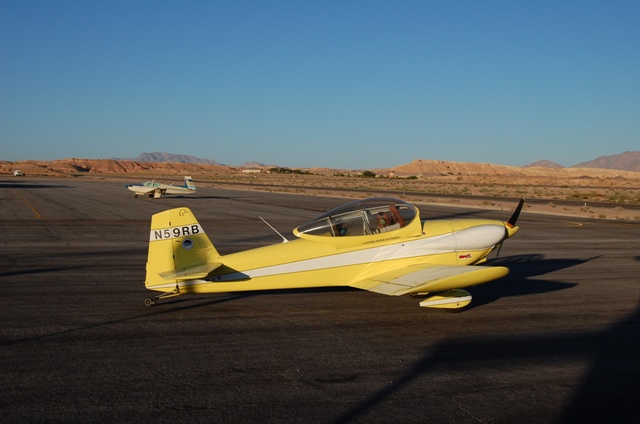 We took off from the Mesquite Municipal Airport about an hour before sundown and it made for some really nice photos from the air! Chris went first and as I waited. I took a few photos of them in the air.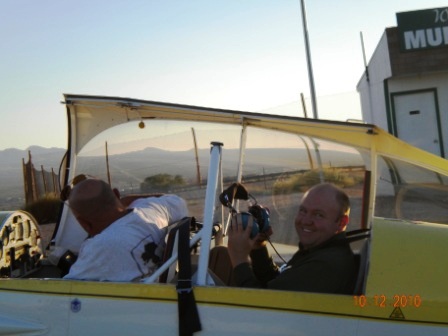 After about 20 minutes they landed and it was my turn. Kent asked how sick he could make me, to which I said mild to moderate! As we ascended over Mesquite Nevada the views of Wolf Creek Golf Course below were great(photos below). We then cruised over the northern half of Mesquite and Sun City Mesquite. We then continued over Flat Top Mesa and after doing some amazing aerial acrobatics we circled back to toward the Virgin River and headed to Bunkerville. Kent has a home in Bunkerville so we circled a  few times before heading back to Mesquite. This plane was small but fast.  At times we were going up to 210 miles per hour.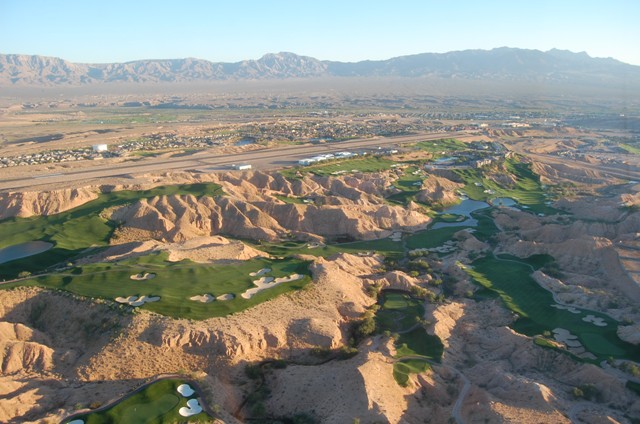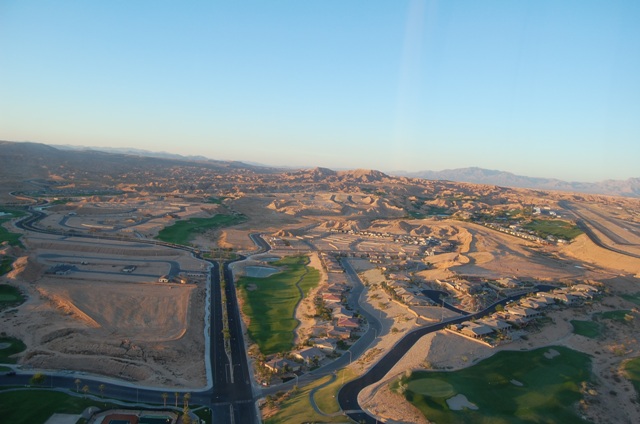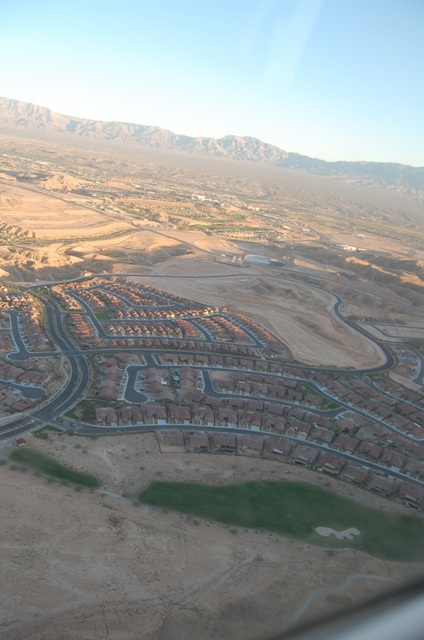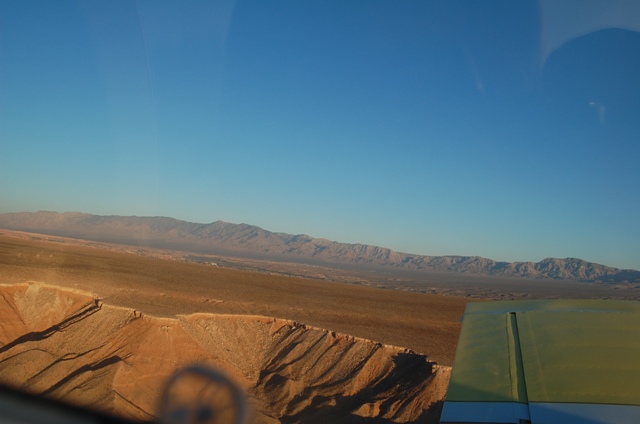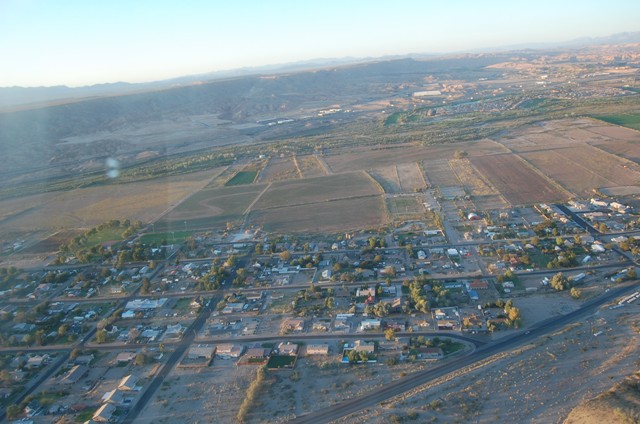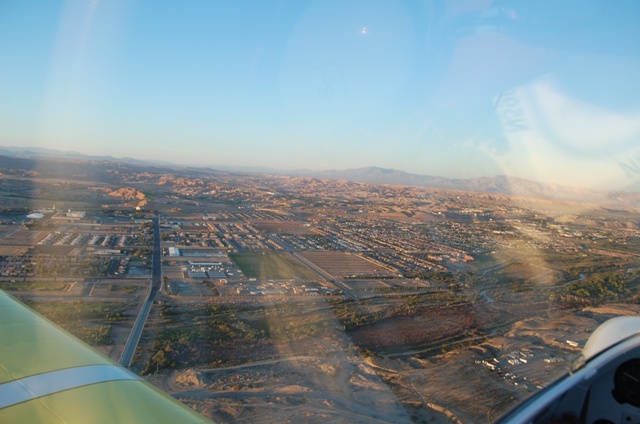 When we made it back over Mesquite Nevada Kent asked me If I wanted to see the Palms Golf Course just over the boarder in Arizona. "Sure" I replied. from there we headed north back up over Vista Del Monte and then we had a smooth touch down and landing back at the Mesquite Municipal Airport.
Chris and I both had a great time and left with smiles from ear to ear. Thanks again Kent for the  plane ride over Mesquite Nevada!  If and when you get the chance to fly in a small plane out of the Mesquite Municipal Airport… do it! WE HAD A GREAT RIDE!!! This article was written by Brandon Park of Bowler Realty.