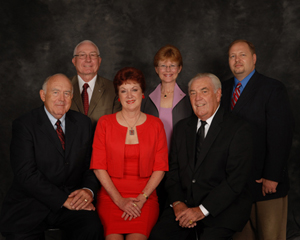 Mesquite Nevada
Even though it's is pretty hot to be thinking about sports right now we will shortly be turning that corner to once again, not only welcome our snowbirds back, but to look toward even more recreational opportunities.
Mesquite currently boasts of six beautiful golf courses: Wolf Creek, Palms, Canyons at Oasis, Palmer at Oasis, Casablanca, and Falcon Ridge. However in the fall of 2009 Mesquite will add a new course to its community , Conestoga. This championship golf course, designed by Gary Panks, will be located within the Pulte Del Webb Sun City Mesquite off Falcon Ridge Parkway. The course will not only lend an additional amenity to the residents of Sun City Mesquite, but also will be open to the public.
Other exciting news this summer is the inaugural event of the Long Drivers of America "Dual in the Desert". This event will host between 100-200 competitors and is a precursor to the World Long Drive Championship hosted from October 25-30, 2009 at the Mesquite Regional Sports & Event Complex.
Speaking of first time events, runners of all levels will need to lace up their shoes to experience the Mesquite Marathon, Half Marathon and 10k to be on November 21, 2009. The race course will take runners down the historic US Route 91 from St. George UT to MesquiteNV and alongside the valley's Virgin River, culminating in downtown Mesquite.
If golf and running are not for you, just come and soak in the sun, enjoy a day at the spa or visit any of Mesquite's neighboring attractions such as Valley of Fire, Zion National Park, Hoover Dam or Lake Mead.
There is something for everyone in Mesquite, come visit and play with us!!
Mayor Susan Holecheck
View Homes in Mesquite Nevada
Mesquite it is a great place to live. Primary residence, seasonal home or getaway home… MesquiteNV has a lot to offer.  View homes, condos, and lots for sale in the Mesuqite NV and Beaver Dam AZ area