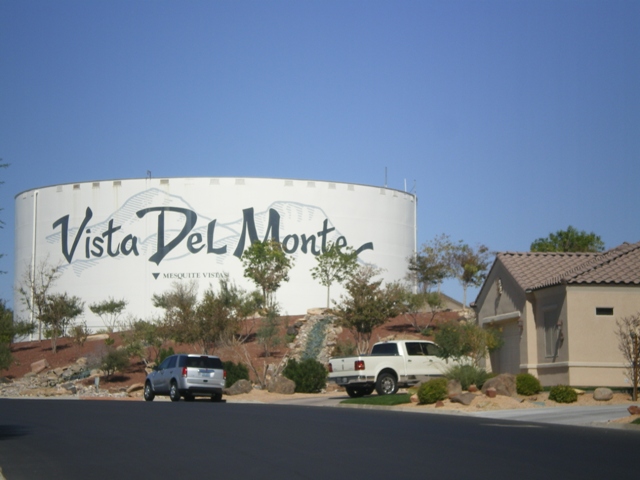 Mesquite foreclosure properties  are really popular right now as many people are returning to Mesquite NV. We have have had people requesting more information from all over. We have sent information recently to California, Oregon, Utah, Idaho, Wyoming, Indiana, Minnesota, New York  and Canada (as you will see Mesquite NV has a great mix of people from many areas). Many times the information we have been sending is regarding Mesquite foreclosure properties.
Doing a quick search on the Mesquite Nevada MLS I have compiled the Top 5 Mesquite Foreclosure Properties by area in the last 6 months and have put them by community: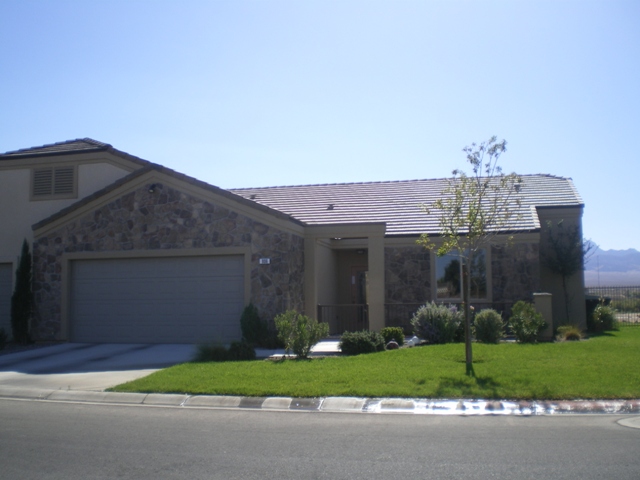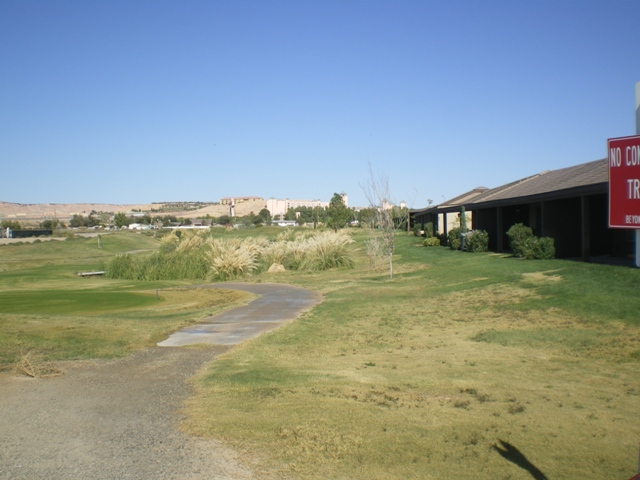 1. Coyote Willows (8 Foreclosure Sales and 2 Pending). This community leads the list of Mesquite Foreclosure Properties and is only in Phase 3 of 7. The Builder in this community was foreclosed on and their inventory homes were then sold as Bank Foreclosures. Coyote Willows Golf Course was also slated to have a 9 holes and currently has only 5 holes complete. Average sold price $116,311. and paid about $75 sq.ft. Please note: Some of the purchases were cash purchases for homes not completed and did not have occupancy permits. Please note that if you are comparing this to completed Mesquite foreclosure properties the comparable sales most likely will not help.
The City of Mesquite has this community slated for totaling 256 townhomes when all 7 phases complete. Currently it has around 100 townhomes completed. There are 3 floor plans here, 1340 sq.ft., 1693 sq.ft. and 1987 sq.ft There is a swimming pool in the association and homes are built with 2×6 framing for extra insulation. Coyote Willows is located near Sunset Greens on the Southwest part of  Mesquite off of west Hafen Rd.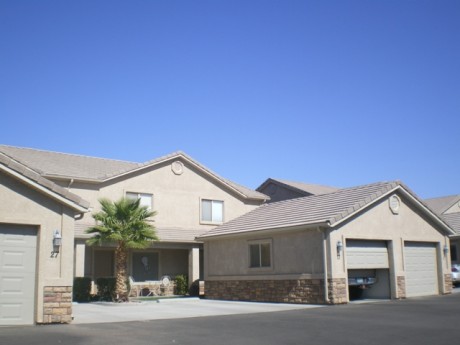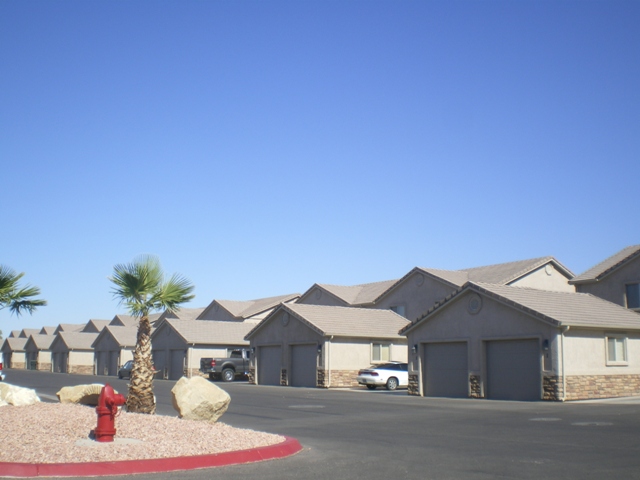 SkyHawk Condos (6 Foreclosure Sales). SkyHawk Condos make the list of Mesquite Foreclosure Properties due in part to investors. Investors purchased units for around $150,000 and then watched them escalate to over $200,000. Unfortunately the market has come down and has forced many of them to drop out and lose their Mesquite Condos.The average price was $91,625 and about $69 per square foot.
SkyHawk condos have 96 units, all of which are complete. SkyHawk are all 1340 sq.ft. and 3 bed, 2.5 bath and a detached 1 car garage. These units do have stairs and all the bedrooms are on the upper level. There is a swimming pool in the association as well as common area for picnics.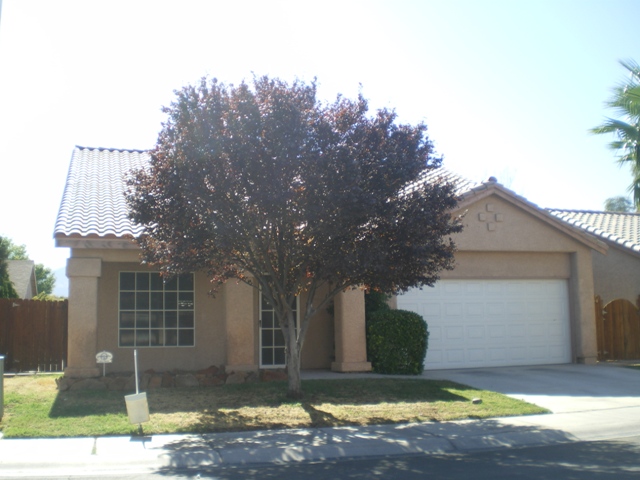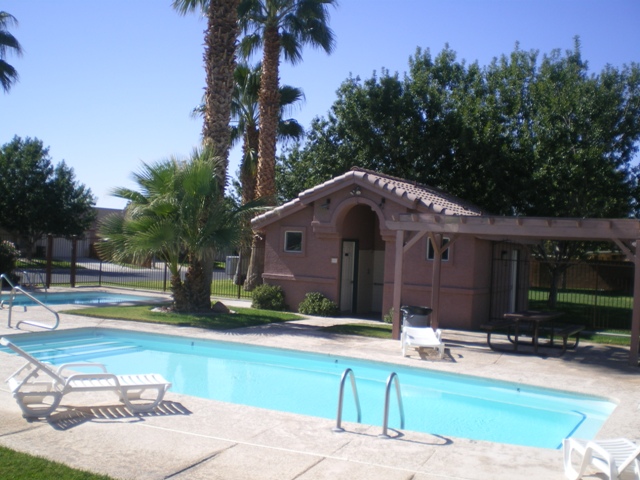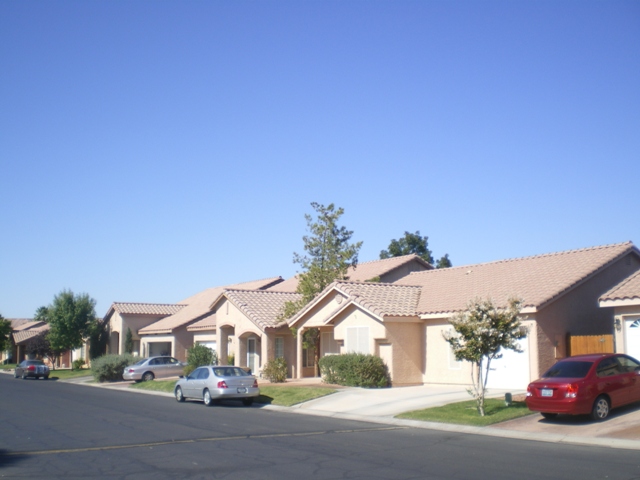 3. RiversBend (5 Foreclosed Properties and 1 Pending). Riversbend homes are toward the lower price range of single family homes in Mesquite. Many times when people are considering a Mesquite condo or townhome, they will also look at these homes to see if they would prefer a single family home. I do not believe there to be one reason that I could pin-point for these Mesquite foreclosure properties in Riversbend. Some where second homes, others lost jobs when the Oasis Casino closed. Homes here sold for an average price of $97,420 or about $79 sq.ft.
Riversbend has about 200 homes total. They range in size from about 1,000 sq.ft. to 1,600 sq.ft. They do have a community swimming pool and picnic areas. These homes are located off of Riverside Rd. south of I-15.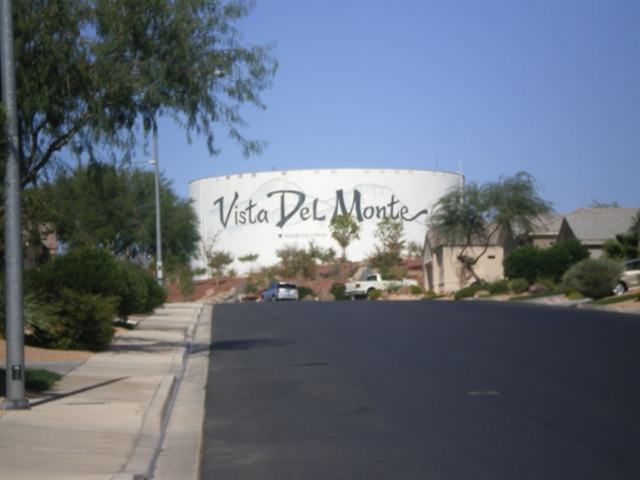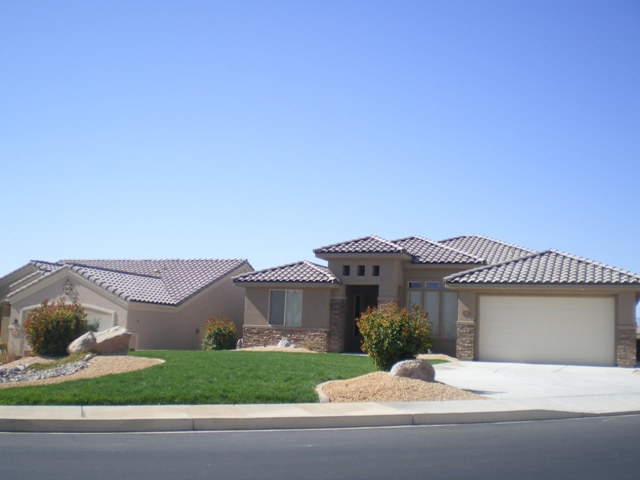 4. Vista del Monte (5 Foreclosure Sales). This community is in the Mesquite foreclosure properties list partly due to people walking away from seasonal or vacation homes. Vista del Monte are single family homes on the Northeast of Mesquite. It is a gated golf course community surrounded by the Canyons Golf Course. Vista del Monte has about 150 single family homes. Many of these homes were built by Ence Homes, who has built many nice homes in the Mesquite NV area. These Mesquite foreclosure properties sold for and average of $211,500 and went for about $108 sq.ft.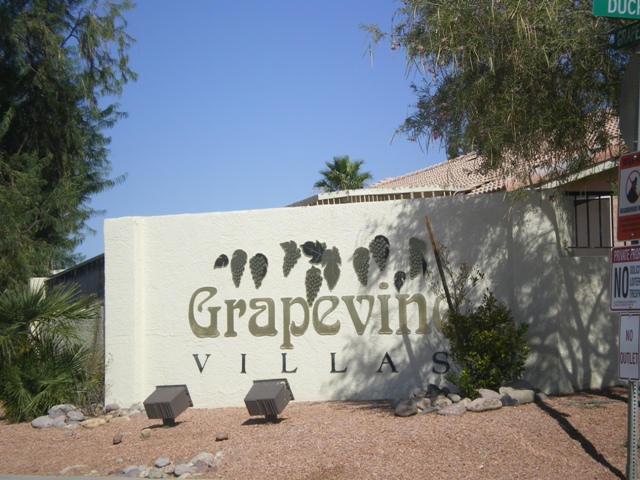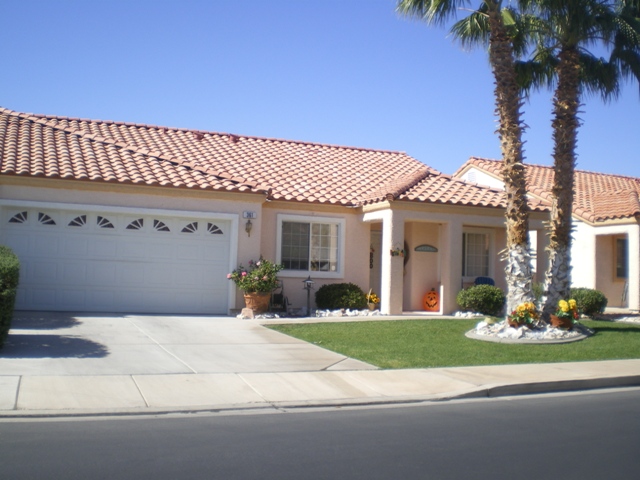 5. Grapevine Townhomes (4 Foreclosure Sales and 2 Pending). Grapevine townhomes have been a favorite for investors and homeowners as well because of the low HOA dues ($40/mo) . There 2 and 3 bedroom townhomes that have garages and fenced in backyards (nice for pets). There are approx. 188 townhomes in this community.It is located South of I-15 just off of Hafen Rd. These Mesquite foreclosure properties sold on average for $113,500 and were $$85 sq.ft.
Other Areas to Watch:
Some other areas to watch for upcoming Mesquite foreclosure properties: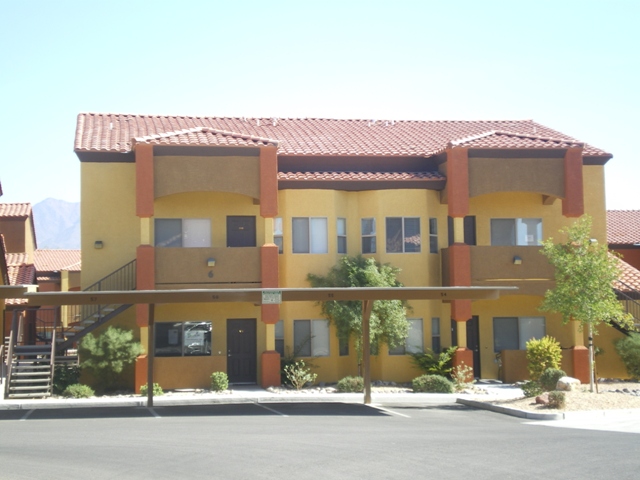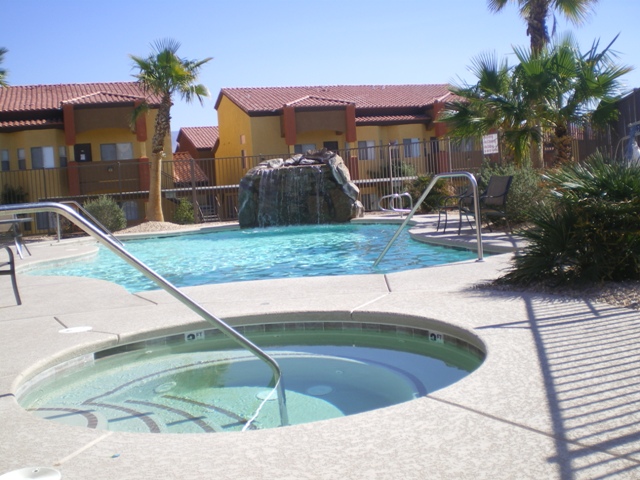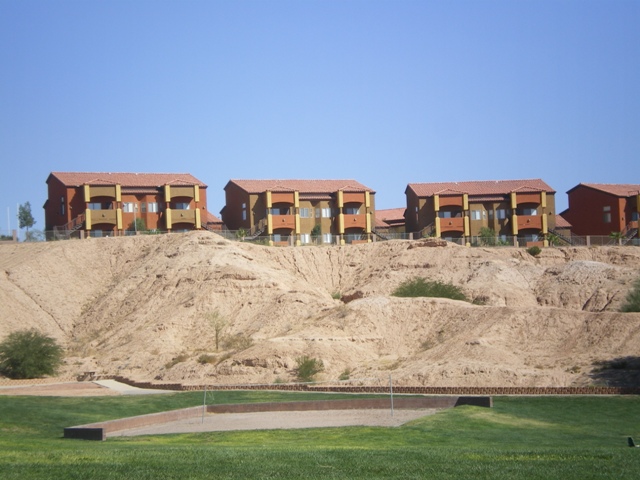 Hawk Ridge Condos (currently 4  foreclosures for sale). Hawk Ridge Condos are nice condos that are located near the Airport. These condos and The Springs Condos both at this time are not able to be financed(at least we have no luck). This is due to the Covenants Codes and Restrictions or CC&R's that allow daily, weekly and monthly rentals. Also is the fact that many investors bought in these communities and the investors to owner occupied units is skewed and most banks(we haven't found any) will not accept a loan at these types of properties at this time. "Cash Only" for the now to buy these Mesquite foreclosure properties.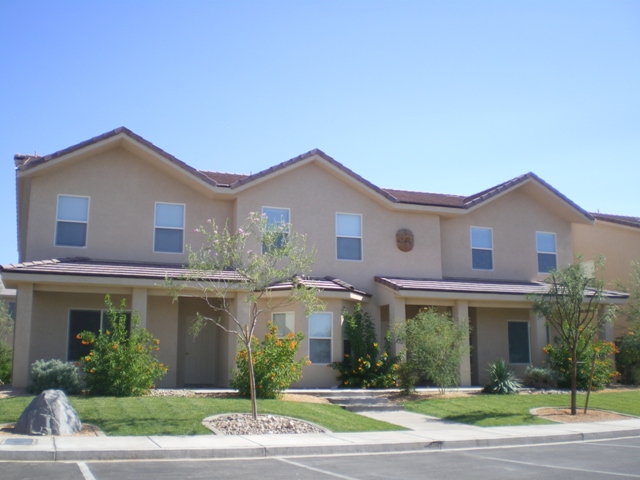 Riverside Towhomes (currently 4  foreclosures for sale). These Townhomes are 2 story units and are similiar to those of SkyHawk and are located near Skyhawk as well. These can be financed. If you don't mind townhome living then these are worth checking out. Mesquite condos and  townhomes prices have come down substantially.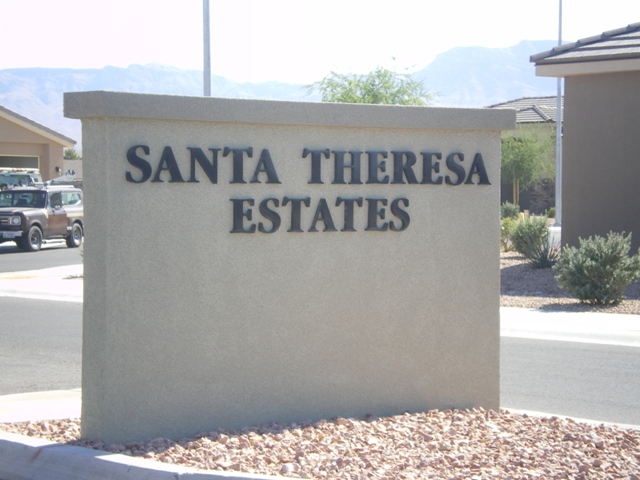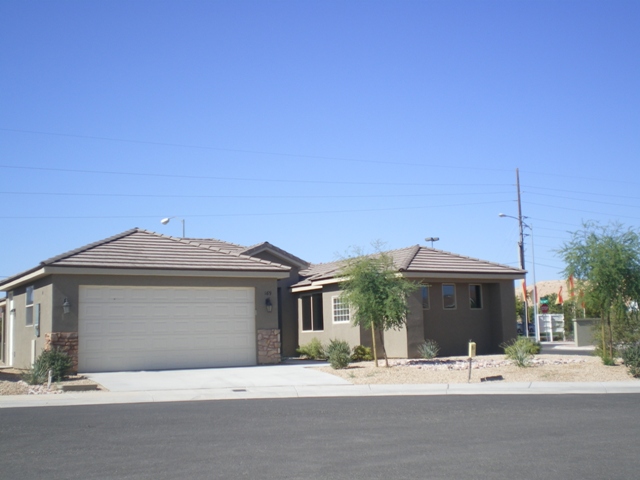 Santa Theresa (currently 3 foreclosures for sale). Santa Theresa also are on my list of Mesquite foreclosure properties. Here they also had a bad start causing the builder go under and the model homes are now for sale. These are located very close to the CasaBlanca.
Bunkerville (currently 3 foreclosures for sale). Technically not a Mesquite foreclosure property, however it is only 3 miles from Mesquite NV so I decided to add it to the list. We are seeing a few homes, and manufactured foreclosures in the Bunkerville Nevada area.  Bunkerville is a township and is not in the City of Mesquite. Bunkerville is still considered by many a farming community with horses and cows.
Mesquite Nevada currently… has 40 properties that are listed for sale as Bank Foreclosures or REO. This list includes, homes, condos, townhomes, manufactured homes, and land. There are a total of 21 properties that are listed as Pending. A total of 77 Mesquite Nevada foreclosure properties have sold in the last 6 months.
Please let us know if you are interested in learning more about Mesquite  foreclosure properties. CONTACT US
Article by Brandon Park or the Mesquite Real Estate Team from Bowler Realty.  Bowler Realty is a member of the Mesquite Real Estate Association (MREA) as well as the Greater Las Vegas Association of Realtors (GLVAR).  Bowler Realty is a licensed Nevada and Arizona Real Estate Brokerage Firm. Find Homes for Sale in the Mesquite Nevada Area
Please bookmark our website and come back any time!