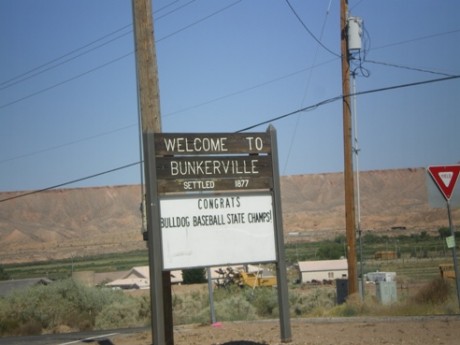 Bunkerville Nevada today is a small town about 3 miles south west of Mesquite Nevada in Southern Nevada. It is also in Clark County, which is also the same county in which Mesquite, Las Vegas, Boulder City and Summerlin are also a part of.
The town of Bunkerville Nevada in 2007 had a population of 1,336 people and has about 350-400 homes. These NV homes in Bunkerville are primarily single family homes and manufactured homes. Many homes here are considered horse property. Each lot is a minimum .25 acre with many lots half acre and larger.It sits at an elevation of 1,336 ft. and the land area currently considered Bunkerville Township has 43 sq. miles. That puts the density at 31 people per sq. mile which is very low. Bunkerville NV homes can range in age from pre-1900 to 2010.
Most Bunkerville NV homes are all heated and cooled with electricity, which is also true for Mesquite NV. The water is municipal from Mesquite. Bunkerville NV homes also in some areas has secondary water that is from separate water shares that can be used for watering yards and gardens in Bunkerville. The garbage is through Virgin Valley Disposal and is picked up at the curb every Monday morning. All Bunkerville NV homes are on a septic system. Phone, cable television, as well as high speed internet are available.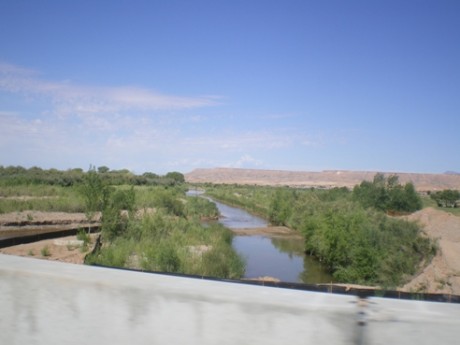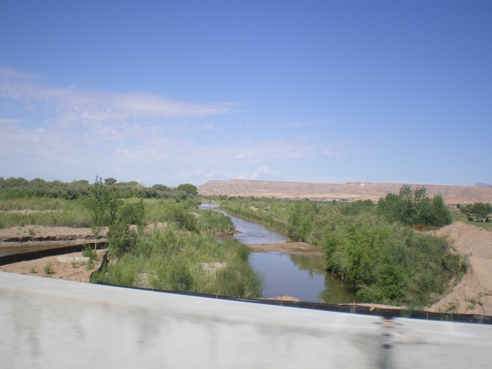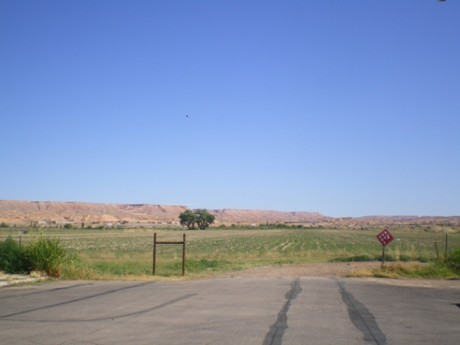 The history of Bunkerville Nevada started in 1877 when Mormon pioneers for nearby Utah settled this area along the Virgin River. The name came from a seasoned pioneer named Edward Bunker. Bunker was given permission from Brigham Young, to move his large family from the St. George Utah area south to create "Bunkerville."
Today these NV homes have services that are provided to the residences of this community. Joseph L Bowler Elementary (this is the same Bowler family as Bowler Realty) has grades K-5. The middle school and high school are in Mesquite NV. Bunkerville has it's own library, justice court, fire station with volunteer firefighters, post office, cemetery, as well as a Catholic and LDS (Mormon) church. Two structures are currently listed on the National Register of Historic Places.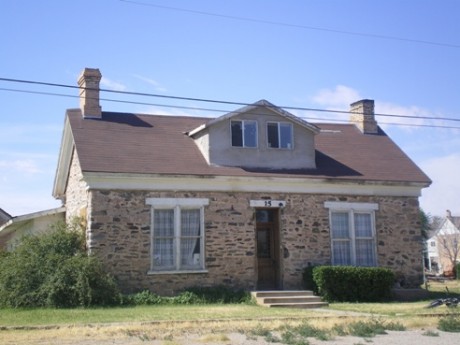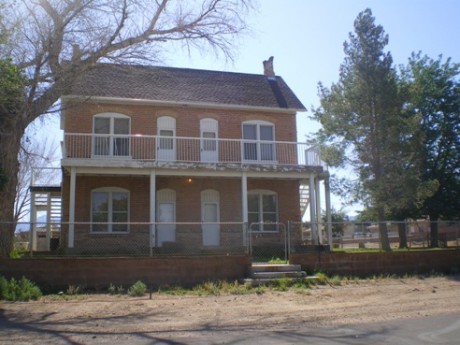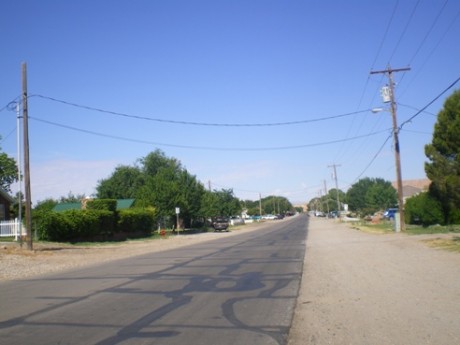 The Thomas Dudley Leavitt Sr. Park is a favorite in Bunkerville. It was recently remodeled and a water park was added. Also a sand volleyball court was added as was new playground equipment. The park has restroom facilities and large covered pavilion with tables. There is softball field on the back side of the park and tons of grass and large trees for everyone to enjoy.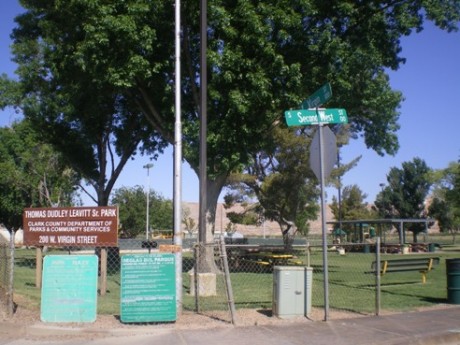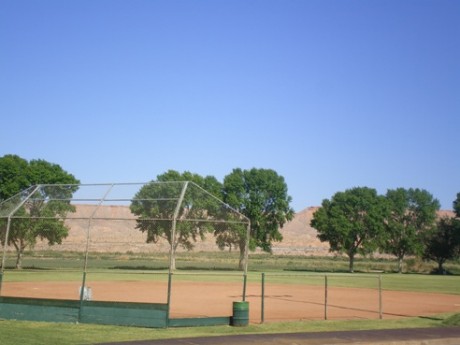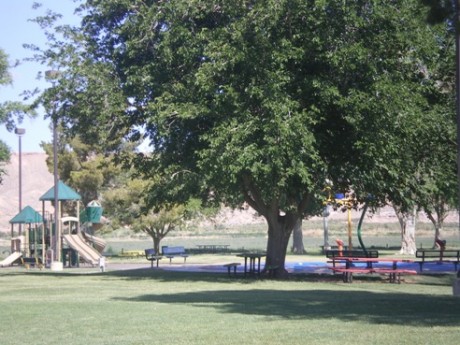 Popular traditions for these residences of Bunkerville NV homes are when Santa comes on Christmas Eve and the festivities of the 4th of July. Each year on the Dec. 24 Santa Clause comes to Bunkerville NV riding not on reindeer but on a fire truck. To this day my 4 year old daughter believes that Santa rides on a fire truck and throws out candy to those who have lined the streets to see him, and that he does not ride reindeer! Another dig day in rich in Bunkerville tradition is July 4. It start early as the local Boy Scouts have been selling Bunkerville T-shirts door to door as well as breakfast passes for the early morning breakfast fundraiser. This is a lot of fun and EVERYBODY is there. After breakfast there is a program and games that go all day long. This ranges from water fights to a day long softball tournament. The evening meal is a fundraiser for the volunteer fire department and usually consists of Dutch oven or BBQ of some sort. This is not to be missed! The day concludes when the softball finals are over. Many families stay at the park with blanket on the grass and watch the Bunkerville fireworks. This is truly is a wonderful way to spend celebrate our nations independence.
There are many recreational activities to do around Bunkerville NV. Many owners of these NV homes residences have ATV's such as motorcycles or 4 wheelers that they take down to the Virgin River and ride through the desert trails. Today, Bunkerville is still a farming community. Most of the crops are alfalfa and crop corn used to feed dairy cows and other animals. Horses are still seen through out Bunkerville. Some of the local youth participate in youth rodeo, Future Farmers of America (FFA) and 4H clubs. Many also participate with the Junior Livestock portion of the Clark County Fair held each year in 35 miles to the south in Logandale NV.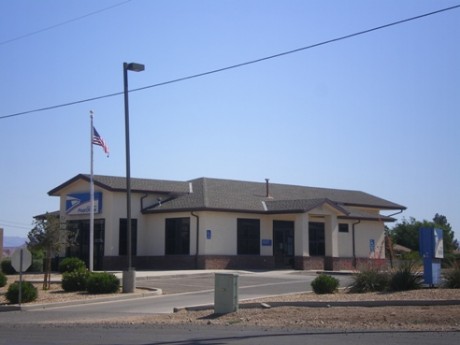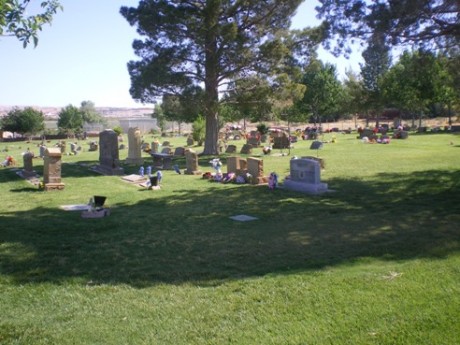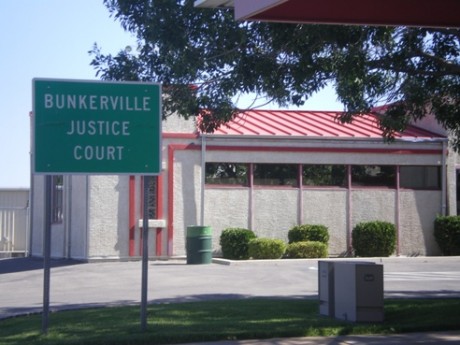 Politics in Bunkerville Nevada is run quite differently than nearby Mesquite Nevada. Mesquite is classified as a city while Bunkerville is a town. Here is how it is set up: The Bunkerville Town Advisory board consists of five (5) members. Town Advisory Boards were created to assist the Board of County Commissioners in an advisory capacity with the decision-making process in supplying public services to the unincorporated areas of Clark County. There are 13 Town Advisory Boards and 6 Citizens Advisory Councils appointed by the Board of County Commissioners to serve in these unincorporated towns. Each board or council, consists of area residents, and serve as formal direct channels to the County Commission allowing for greater input into the future of their towns. These members serve without compensation for two-year terms and have the responsibility of assisting the Board of County Commissioners in the governance of the unincorporated town by acting as a conduit between the residents and the Commission. All NV homes and families have a chance to be heard when attending these town meetings.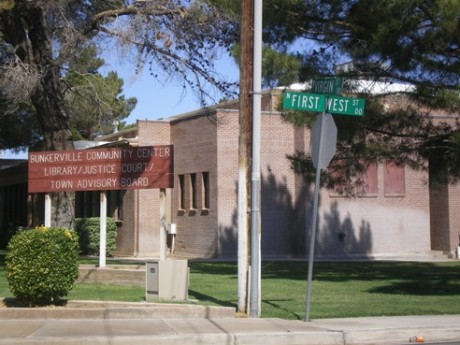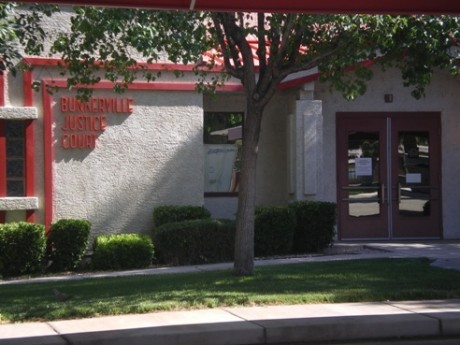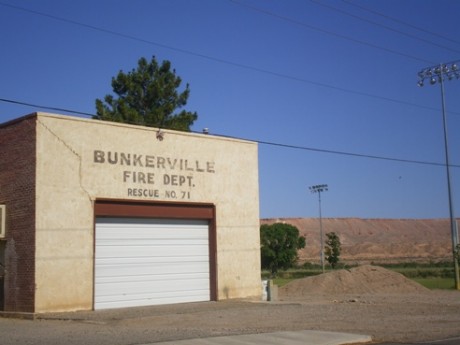 What are the taxes on NV homes? Bunkerville Nevada enjoys one of the lowest state tax structures in the nation. Taxes NOT collected in Nevada: Personal income tax, corporate income tax, taxes on groceries, inventory tax and foreign trade zone tax. To calculate the tax on a new home let's assume a home with a taxable value of $200,000, located in the Bunkerville with a tax rate of $2.51 per hundred of assessed value (.025141 is the tax rate for the 2007-2008 fiscal year for Bunkerville). To determine the assessed value, multiply the taxable value of the home ($200,000) by the assessment ratio (35%):$200,000 X .35 = $70,000 assessed value
To calculate the tax, multiply the assessed value ($70,000) by the tax rate (.025141): $70,000 x .025141 = $1,759.87
Written by Brandon Park resident and Bunkerville Realtor.   I am also a member of the Mesquite Real Estate Team of Bowler Realty. Bowler Realty is licensed brokerage in Arizona and Nevada. Learn more about NV homes that are for sale by clicking "SEARCH FOR HOMES" on top of the page. Be sure to ask us if you are interested in Foreclosed Bunkerville NV homes.