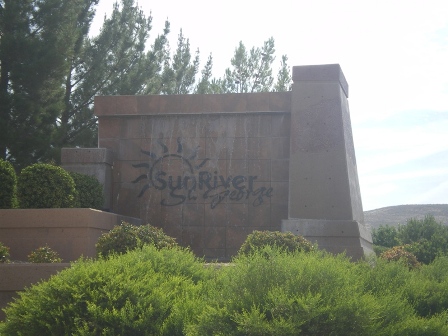 Sun River, St. George is located in south western Utah. It is about 35 miles north east of Mesquite NV. The motto at Sun River is "Live Young" and after my visit to this impressive community I would say this really fits! We took a tour of the Model homes and of the community center. While at the center we observed dance classes and many people playing pickle ball and the place was packed! It was more than I expected. We decided to compile 5 reasons to visit Sun River St. George.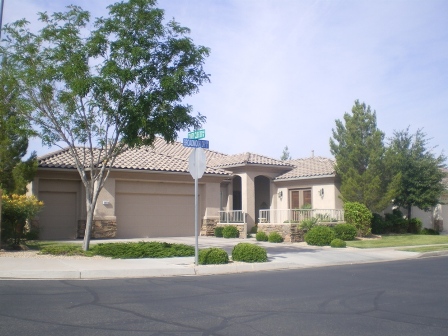 1. $79 stay in former Sun River model home for 2-3 days. Yes, Sun River St. George is so confident that you will love their product that they will let you stay in one of their 2 bedroom, 2 bath homes that are fully furnished (including silverware) as trial run. These model homes are near the community center and include vouchers to The River Walk Grill at the community center.  They also let you have use of the golf cart in the garage to explore all of  Sun River St. George.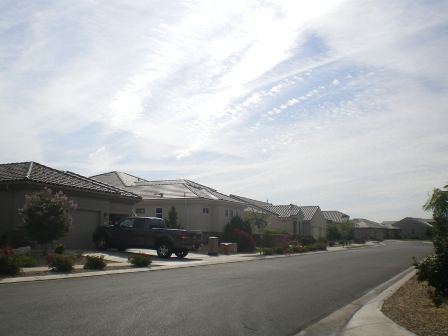 2. Amazing model homes in St. George UT. OK, it takes a lot for me as a Realtor to get excited about going to see model homes… but I really did enjoy it. They must have had 15 model homes to view and each was decorated nicely. The Community Center Ballroom was fantastic. It was huge. It had a wood flooring and huge chandeliers with raised ceilings and  a piano in the corner.  This really did surpass my expectations!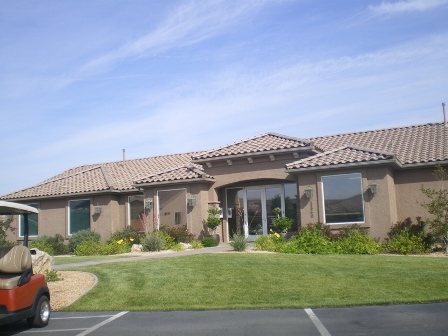 3. St. George UT is beautiful. It is known mostly for its warm weather and golf course. It is also a very popular location for snowbirds to spend time during the winter months.  The scenery here is spectacular with red rock scenery. St. George real estate has taken off with all the new growth fueled by the tourism and recreation. Real estate in Saint George Utah has for years been a desirable spot for retirement. With its small town charm and simple lifestyle St. George UT now has a population approximately 110,000. There are 2 hospitals and over a dozen nursing facilities in the area. The elevation in 2,880 feet above sea level. Don't worry there are still many St. George UT homes for sale.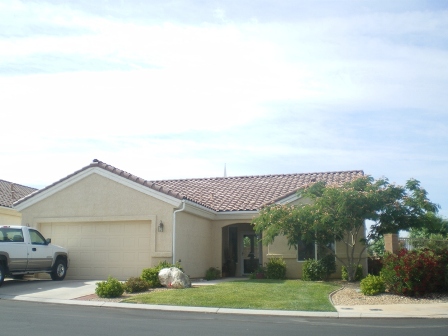 4. Sun River has pricing starting at $205,000. While talking with a friend who works in with Sun River he said to make sure that they did not lose a client over the price and that they would work with each case individually. That means in that they are open to offers! We like that. the pricing list we were given starts at $205,000 up to $415,400. The Reflections which a gated community within Sun River in St. George UT started at $398,500 to 516,800.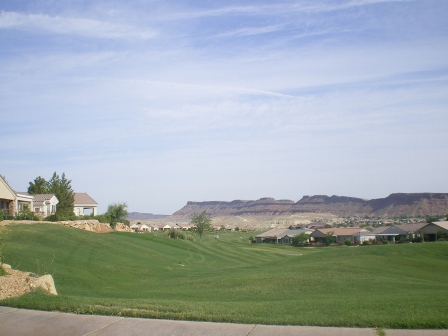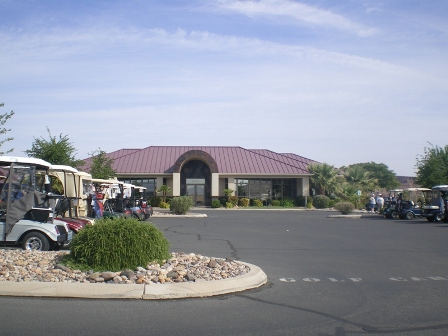 5. Golf and Clubs offered. Homes in St. George are synonymous with golf and Sun River is no exception. The Sun River Golf Club rates for 2009 June – Sept. are $25 with a $14 cart fee. The Sun River Golf Course was renovated a few years back to remove a few acres of grass. This was replaced with desert landscaping along changing out bluegrass with Bermuda grass, due to it being more suitable to the climate. The Sun River Golf Club looked great. I thought I should also mention some of the clubs offered at Sun River in St. George. Here are a few: singles, bowling, scrapbooking, weight watchers, crafts, Pinochle, ballroom dance, quilting, line dance, ladies golf, bingo, and hiking. There are many, many more! you will have to see Sun River for yourself…
We would love to get you more information homes for in Sun River or homes for sale in St. George UT. Give us a call toll free at (866) 618-7192