Falcon Glenn Subdivision built by Ence Homes
Nestled in, below Diablo Mesa, a notable landmark of Mesquite, is a small subdivision called Falcon Glenn. Comprised of 106 homes this subdivision is on the north side of I-15
Falcon Glenn is a single family home,PUD, planned unit development built by one of Mesquites more notable builders Ence Homes. All the homes are 5 star energy rated and are fairly low cost to operate when compared to older less efficient homes of the same size. Falcon Glenn is one of the few subdivisions on the north side of town that allow RV parking at your home as long as you meet the requirements of the home owners association.
This is not a gated community nor is it age restricted. The home owners association fees are among the lowest on the north side of town. The fees are kept low because there is not a club house, swimming pool or a gated entry. What you do get are nicely manicured front lawns and discounted cable fees. The only common area is a small park below Diablo Mesa (pictured below).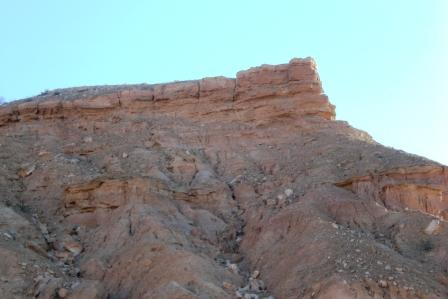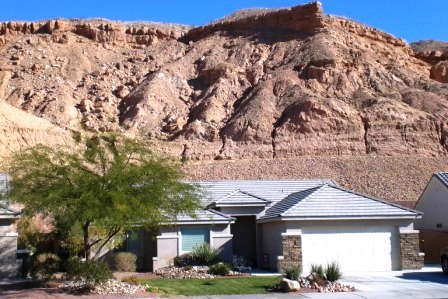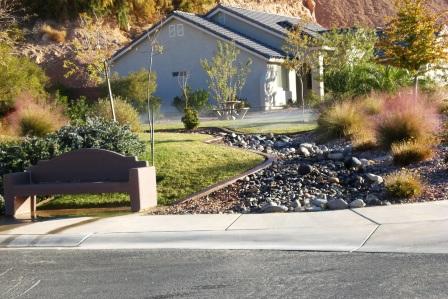 This Ence home community does have its own neighborhood watch program to watch over your property if you are an absentee owner. It is not unusual for the entire subdivision to have a picnic and get together at the community park to meet your neighbors and have some fun.
Falcon Glenn is very close several golf courses including Falcon Ridge which wraps around half of Falcon Glenn. The Oasis golf course and the new Conestoga golf course are only a stones throw away. Then it is short drive to the Casablanca golf course, Canyons Golf Course and the palms golf course as well.
While the community does not have a recreation facility all you have to do is check out the city of Mesquites recreation facility and you will have a lot of options for your fitness, swimming pools, weight rooms, racket ball courts, golf simulators and much more, all for around a dollar a day.
As most of you know already Mesquite Nevada is conveniently located between St.George Utah and LasVegas Nevada. We are also with in hours of 5 national parks. There is plenty to see and do here and Falcon Glenn is great starting point.
This article was written by The Mesquite Real Estate Team from Bowler Realy. Bowler Realty is a licensed real estate brokerage for Nevada real estate and Arizona real estate.