Mesquite Rental Questions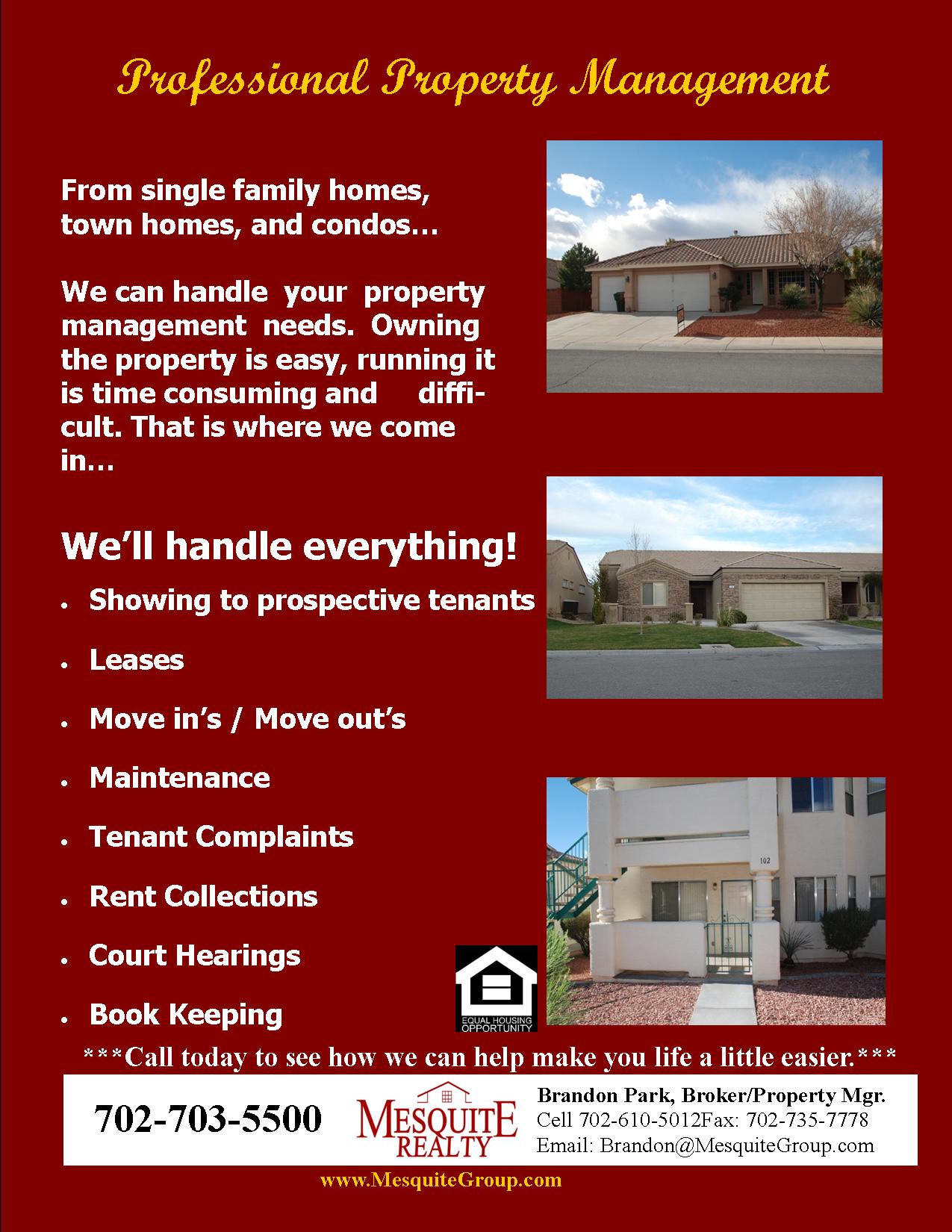 Mesquite Realty only manages long term leases (6 month minimum). Here are some general questions we are often asked…
Question: Is there a deposit required?
Answer: YES. A security deposit is normally the same as the rent but not always. be sure to ask.
Question: Can I pay the security deposit in payments?
Answer: NOOOO… All Deposits are due in full before we will give keys… PERIOD.
Question: Is the Security Deposit refundable?
Answer: YES. Upon completion final walk-through if all obligations and terms of the contract have been completed and the home is in the same condition it was in when rented minus wear and tear. We will also verify final utility bills have been paid.
Question: Are pets allowed?
Answer: Maybe. You will need something in writing Landlord and/or Property Manager to allow any pets. There is a $500 non warning fine for having a pet in the premises without written permission. This is also a major breach of the Residential Lease Agreement and grounds for eviction.
Question: I found a rental I am interested in… What do I do to get started?
Answer: First fill out an Application and return it with the $45 Application Fee. You can return this to me via Fax, Email or Deliver it to the Mesquite Realty Office.
Question: Does Mesquite Realty do a Credit Check or Background Check?
Answer: YES. We do a Credit Check, Eviction Check, and Background Check on ALL applicants. If we do it for 1 person we have to do it for everyone.
Question: Is there an Application Fee?
Answer: YES. the cost is $45 per application. Each application can have up to 2 tenants named on the Residential Lease Agreement.
Question: Does Mesquite Realty do Seasonal Rentals (Snowbird Rentals)?
Answer: Possibly. We typically do long term leases however if we have some friends and clients that have a home available for a season we typically try to help them. Call the office.
Question: Typically what responsibilities to tenants have other than rent?
Answer: For Single Family Homes the tenant is responsible for Electricity, Water, Sewer/Garbage and possibly yard maintenance. Condos and Townhomes usually have the Garbage/Sewer and maybe water included with the Home Owner Association (HOA) Fees. The Owner/Landlord is responsible to Pay Taxes and HOA Fees.