Newsletter
Oct.-Dec. 2013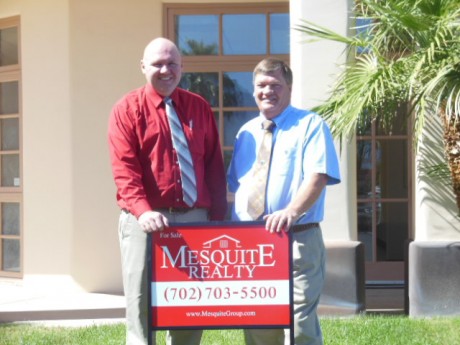 We are happy to announce we started our own company… Mesquite Realty! We are very excited for this new venture and need your help as much as ever… if you know anyone that wants/needs a home in Mesquite or needs to sell a home in the Mesquite area, WE LOVE THESE REFERRALS!!!
We will also be doing property management for our friends and clients. If you or some one you know is looking for a rental or have a home to rent, talk to us, we can help!
Over the last 10 years real estate in our area has seen ups and downs. Currently the real estate market is in a recovery phase. The home prices in Mesquite have been down for the last 4 years and since last year at this time home prices are up about 14%. This is a strong rebound and we appear to be in line with the national trend of upward moving home prices.
What's New in Mesquite
· Mesquite Realty. Currently located at 12 W Mesquite Blvd #113 (same as Bowler Realty). We may be moving soon to our new location… to be announced soon!
· Dollar General. Found on Mesquite Blvd near Bulldog Plaza.
· Taco Bell. Located on Sandhill Blvd just off I-15.
· Oasis Casino Demolished. The casino and hotels are no more. There are a couple hotel buildings that are used as time-shares that are still standing on the east side of the property.
Recent Sales from the Mesquite MLS

Information is from Mesquite MLS
We hope this information helps and look forward to helping you! This information was written by Brandon Park and LV "Buck" Schaeffel, owner/operators of Mesquite Realty. If you have any questions please call or leave us a note below.