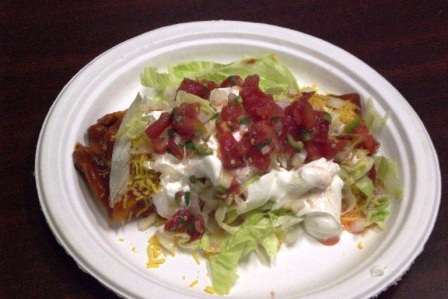 Contrary to popular belief, we do not eat, breathe and sleep real estate!! Here is a little break of other things we do.
Pork burritos and homemade lemon pie make for a pretty good lunch to keep us all fortified. We even share the recipes!
Pork Burritos:
Pork Loin- season with cayenne pepper, paprika, garlic salt, chili powder, dry mustard, black pepper, celery salt and 1 whole, sliced(seeds and all) jalapeno pepper.
Wrap in foil and put in slow cooker and cook all day on high. You might want to add some water under the rack you place it on.
Take out of cooker and empty juice out. Shred the meat and add some enchilada sauce to give it some juice. Lay out all of your THIN tortilla shells and spread a strip of refried beans about 2/3 the width of shell and 2 inches wide. Then put on some shredded pork, put some shredded cheese on top of that and for those of you that like a little more spice,
Add some more peppers!
Start to roll them up and put in greased baking dish. Top with enchilada sauce and bake at 350 for 30 min. Take out of oven, top with some more cheese and bake an additional 10-15 min until the cheese is melted.
Top with shredded cheese, lettuce, sour cream and salsa!! Homemade salsa is the best, but store bought will do. Then we have dessert, but , we will have to see if Brandon will share his recipe for that!!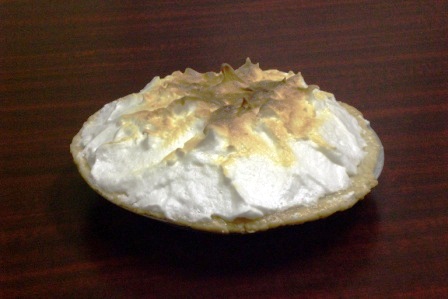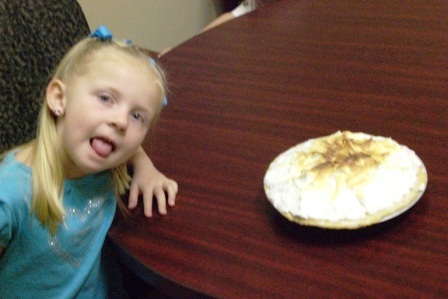 For dessert we have Lemon Pie. MMmmm. Funny how when dessert comes out so do the kids.
Any questions??? Just e-mail or call and we will try to help you out whether it be a recipe or better yet, maybe your real estate needs!