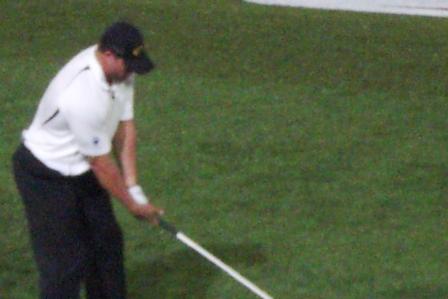 The World Long Drive Championships were completed here in Mesquite Nevada 10/30/09. There were three divisions of competition, super seniors, seniors and the open division. The event was hosted by ReMax and the Long Drivers Association of America.
The commentators for the event were Art Sellinger ( owner of the long drivers association) and Andy North from the Golf Channel. The event will air ESPN around the Christmas Holidays.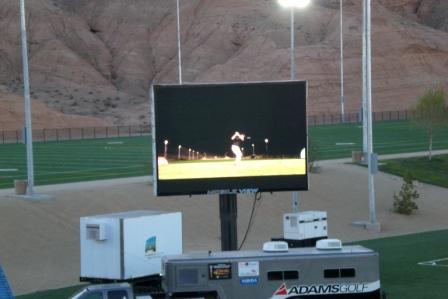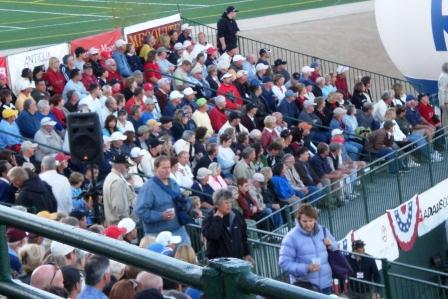 The Super Seniors had six finalists. Each contestant is seeded #6 seed matched up with #5 seed and #4 plays #3 seed with winners moving on to the semi finals. The winner of 6 vs 5 plays the #1 Seed and the winner of the 4 vs 3 plays #2 seed with the winners going in to the final round. That winner is then the super senior champion and wins the $20,000 first prize and a trophy. In Each match each player hits six golf balls and the longest ball advances to next match and the process is repeated until there is a champion. The drives must land in bounds on a predetermined grid. (see picture below) The super seniors winner was Bobby Wilson with adrive of 375 yards.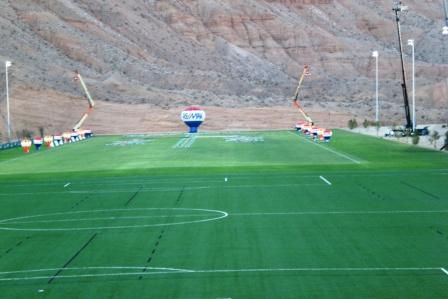 The seniors division had four finalists competing for a $50,000 first prize and a trophy.
The winning drive in this division was 380 yards hit by none other than the seemingly ageless Bobby Wilson Making his total winnings $70,000.00 for the night. Congratulations to a true champion.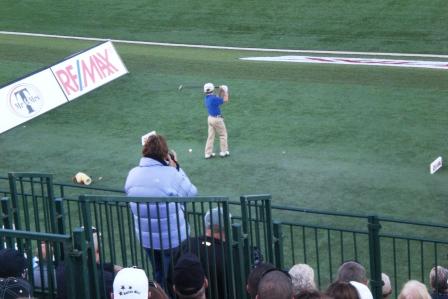 The finals in the open division had eight finalists in the competition. The 8,7,6,5,4,3,and 2 seeds all hit six golf balls each the four longest balls advancing while the number 1 & 2 seeds waited to see who they would be matched up against. The eventual winner was Jamie Sedlowski from Canada winning for the second consecutive year. Jamie hit the 403 yards for his longest drive of the night.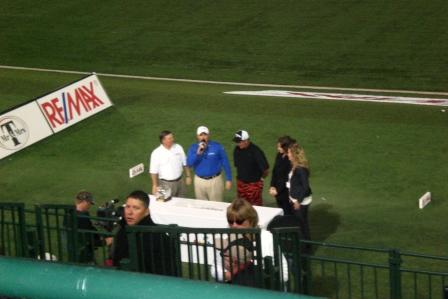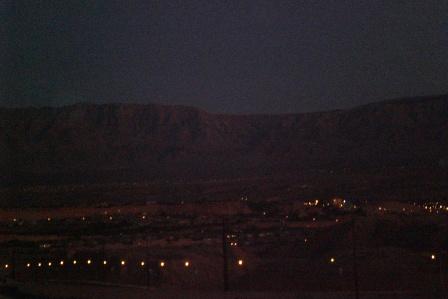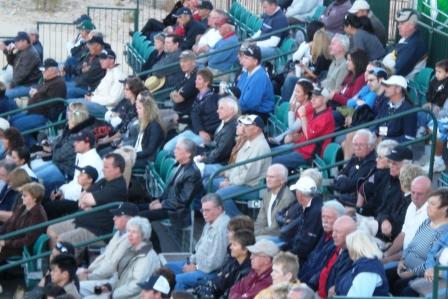 Once again the turn out of the fans was incredible with the stands being and spectators waiting to find seating. I am proud of the citizens of Mesquite for the great support and turn that they show to this wonderful and very entertaining event . A huge thank you to Art Sellinger for holding this event in Mesquite Nevada each year.
See homes for sale in the Mesquite Nevada area
Article written by LV Buck Schaeffel from the Mesquite Real Estate Team. Bowler Realty is a licensed Nevada and Arizona brokerage.