The climate in Southern Nevada is quite pleasant… with the exception of SUMMER! High temperatures of over 100 °F occur during July and August. During this time of year it is vital that you drink lots of water and be prepared for the weather. Sunburn can happen in as little as 10 mins  on hot days without proper protection.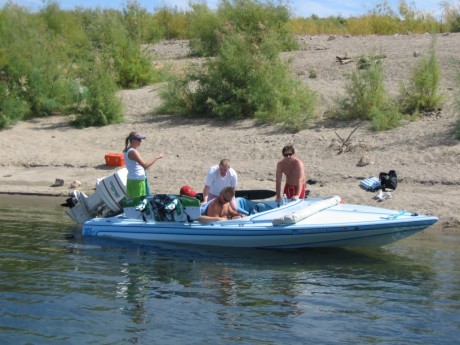 How Hot Does Southern Nevada get in the summer?
Southern Nevada  during the heat of the summer has an average daily temperature of about 89°F. While that does not sound that bad  it does get hot. The average daytime high for the months of July and August is about 107°F.  It is not uncommon to have heat waves that will push temperatures beyond 115°F. The local weather stations say it is "hot" when it is over 110°F.  The average daily low temperature is about 70°F during summer.
What do you do when it gets HOT?
There are many things to do in Southern Nevada when the mercury rises above 100°F. Many of them include water. Lake Mead is a favorite for boaters, water skiers and wake boarders. There are also a number of smaller lakes in Southern Utah. Lakes like Sand Hollow, Quail Reservoir and Gun Lock Reservoir are close to Mesquite Nevada(less than an hour drive). The Mesquite Recreation Center has nice outdoor and indoor pools that are open in the summer to help cool off. Bunkerville NV has outdoor water park at it's community park that is a popular attraction.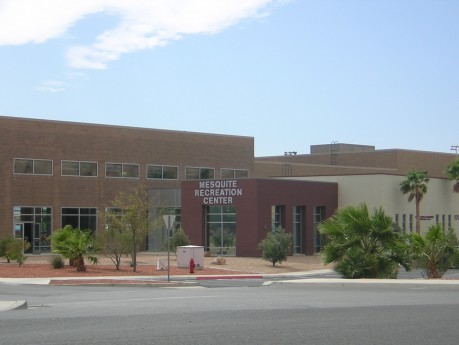 For those die hard golfers out there (myself included), summer does provide the best golfing rates of the year if you are willing to get up early or can brave the heat. Some of the summer specials we have seen bost $25 for 18 holes, cart and lunch! How do you turn that down… sure we drink a full bottle of water about every other hole but it is a lot of fun.
When it is over 110°F it is really to hot to be outside for extended periods of time so go inside. Southern Nevada is known for it's entertainment. Summer is a great time to visit the local resorts and spas, or catch a movie.
When is the busy time of year in Southern Nevada?
We  see a spike in visitors to Mesquite NV starting in late September going into October and November and then it picks up again in March, April and May. These months the Southern Nevada climate is ideal. Day time highs around 70°-80°F and with daily average temperatures around 60°F.
Annually in Mesquite Nevada we have 133 days a year were the daytime high reaches over 90°F.  We also have 331 days of sunshine on average. Southern Nevada averages only about 4.5″ of rainfall a year.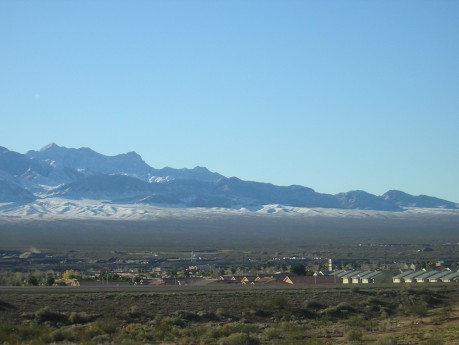 Is there snow in Southern Nevada?
It does get a bit chilly in winter and you may see snow on the mountains nearby, however, normally southern Nevada does not get snow. It has happened on occasions but it is rare. The average daytime high in December and January is about 60°F. This feels very good, especially when you put it with over 90% chance of sunshine. The  average annual days where the low temperature gets below 32°F is 38 days per year.
The Mesquite Nevada saying is, "trade in your snow shovel for a sand wedge."
The water lines for yard sprinklers and other irrigation systems do need to be buried. Typically 2″ to 3″ below ground is sufficient to not freeze these water lines. Occasionally when a low pressure hits and it gets cold, you will see people insulating small palm trees and other shrubs at night.
This article was written by the Mesquite Real Estate Team from Bowler Realty in Mesquite Nevada.