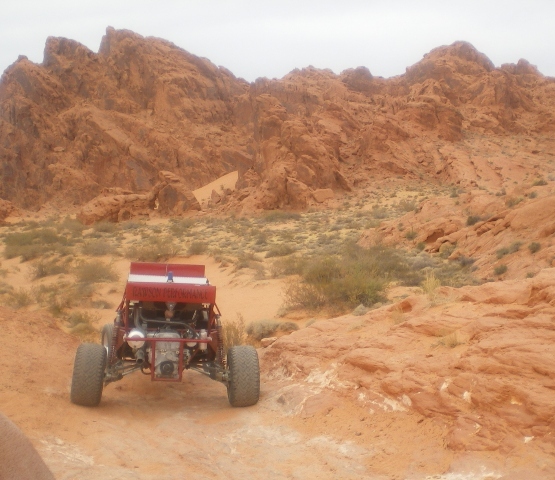 Where to ATV in NV
In Southern Nevada we are spoiled with Nevada ATV trails because we have so much BLM land surrounding us. It can be used for riding four-wheelers, motorcycles, Jeeps,  sand rails, dune-buggy or what ever you get a thrill riding. We also have such great weather that you can use your ATV's year round. We get no snow and little rainfall. We do get wind sometimes, which works great to keep the dust out of the faces from your riding buddies!
Here are some Southern Nevada ATV Trails to Ride from Mesquite Nevada

Grand Canyon-Parashant National Monument(in Arizona): This I still have as a Nevada ATV Trails ride because most riders will start in Nevada. Depending on traveling speeds this could take most of a day to get to and then return home. The Parashant National Monument area is very large and can take weeks to explore it all. Some roads are rough at times and 4-wheel drive or ATV's are preferred. As you know from Mesquite Nevada there is not a road that goes to Central AZ because the Grand Canyon is in the way! This is an excellent trip through the Parashant National Monument that will allow you to see parts of the Grand Canyon that most do not see.
For those interested here is map.You will start at Mesquite and then go though Lime Kiln Canyon… from here there are many places to explore in the Grand Canyon Parashant National Park.
PLEASE NOTE: We recommend that you find out the rules to operate ATV's in Arizona before going out. It was brought to our attention that riders that do not comply with state laws will be ticketed. Please take the time to know the laws for Arizona and Nevada ATV trails.
Black Rock Mountain(Arizona): This is technically in the northern most area of the Grand Canyon Parashant Monument. It is in what is called the Paiute Wilderness area and there are a few well maintained dirt roads that are in loops that you can explore. This area is a great place to visit in the summer time when temperatures soar to over 110 degrees in Mesquite NV, the temperature in these mountain valleys can be more than 20 degrees lower. Black Rock Mountain's elevation is 7,368 feet. For reference Mesquite NV is about 1,600 feet.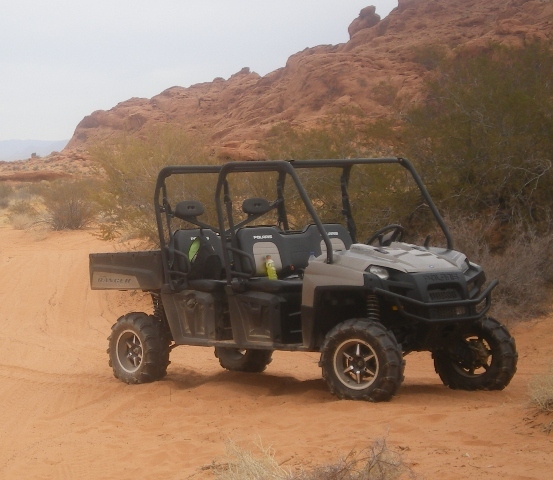 Whitney Pockets: This area has been a special place  for some of the Native American that lived here before the first settlers arrived. This area is very unique, it is fairly flat with large rocks sticking up out of the ground that appear unusual. Whitney Pockets is located  about 25 miles south of Mesquite Nevada. This is a great Nevada ATV trails ride. It is an oiled road until you reach Whitney Pockets and from there it turns to a dirt road. To Find Whitney Pockets you need to go Southwest on highway 170 (Riverside Road) in Riverside take the Gold Butte Rd. ( the oiled road on the South side of the bridge) and follow it South for about 18 miles and you will arrive at Whitney Pockets. Many people take their trailers to Whitney Pockets and unload there.  This is also found on the map
Mesquite to Logandale (along the power pole road): This is a fun ride. while most people ride there cars and trucks down Interstate 15 from Mesquite Nevada to Logandale Nevada (which takes about 30-35 minutes normally) You can take the scenic ride in which you will see all types of terrain and canyons. This also can take a few hours but is a great ride. Like many Nevada ATV trails there are a number of  places to make wrong turns on this one so make sure you have plenty of fuel and if it is your first time doing this trail, leave early in case you have to back track a bit… I know from experience!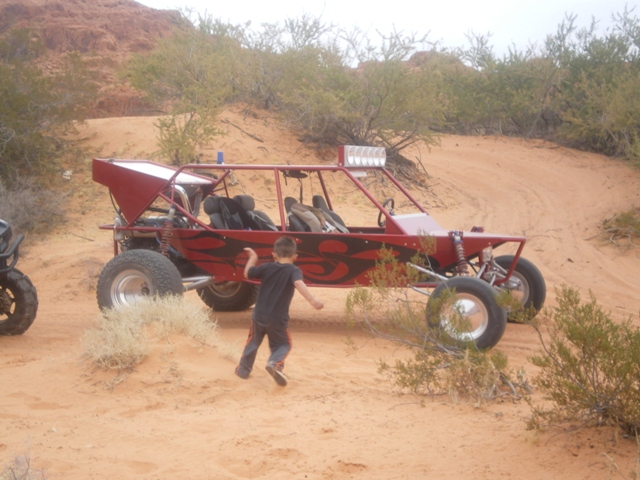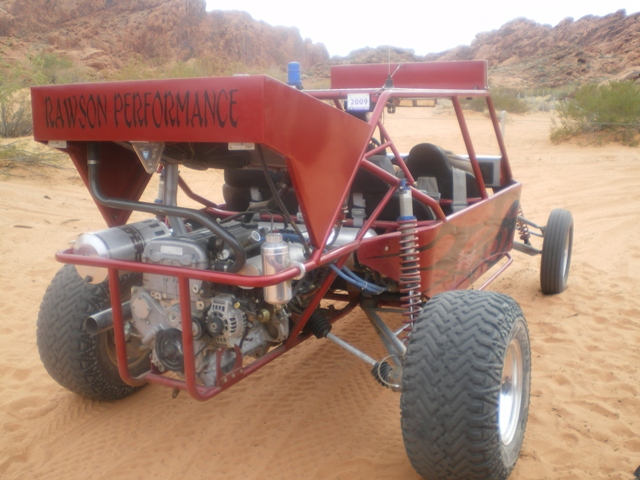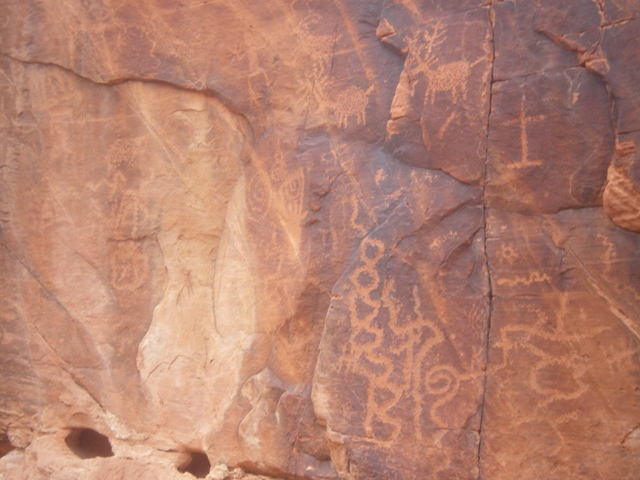 Red Rock in Logandale NV: Logandale is about 35 miles Southwest of Mesquite and is a small town near Lake Mead's Overton Arm. Rod Rock is a favorite to ATV in Southern Nevada. It has sand dunes, rocks to climb and petroglyphs. We love Red Rock. If you don't have a 4 wheeler or sand rail… rent one and check this place out. We have taken many people to Red Rock and all have loved it.
Want ATV trails  closer to Mesquite Nevada, no problem
Here are what many of the locals like to do when they only have a few hours to play on our Nevada ATV trails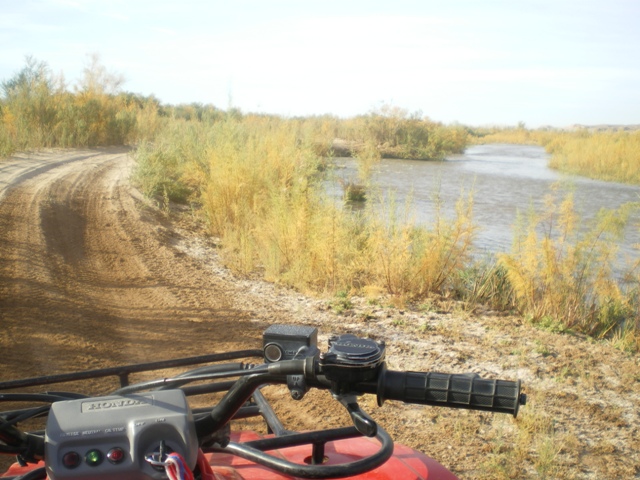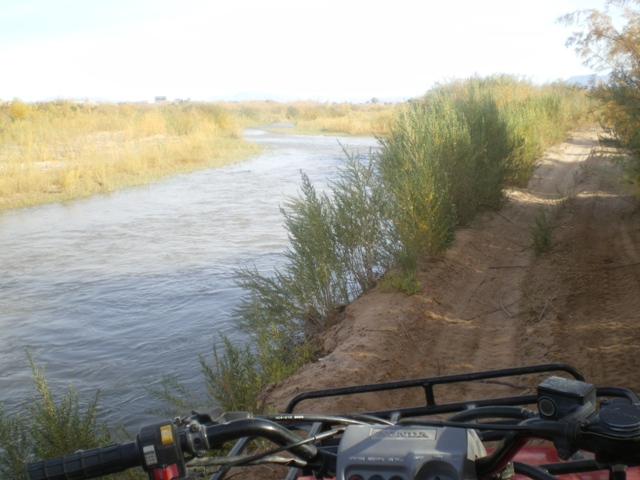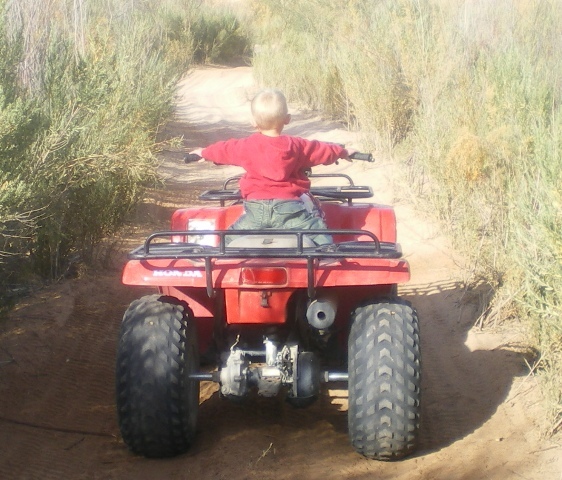 Virgin River: If you ask locals where to ATV… most will tell you that they just go down and ride by the Virgin River. This is for many a quick trip. The Virgin River is on the south of Mesquite Nevada and separates Mesquite and Bunkerville. It is nice to ride by the Virgin River and you often see wildlife.
Flat Top Mesa: To get the best view of the Mesquite Nevada area and scope out the view of the valley you need to go to Flat Top Mesa. This is a MUST DO for those that want to experience Nevada ATV Trails! From on top of Flat Top Mesa you can see all 7 of the Mesquite Golf Courses as well as Virgin River cutting though Mesquite and Bunkerville. This can be a quick ride and will not disappoint. To get onto Flat Top Mesa you will need to take W Pioneer Blvd to Thomas Edison Ct and then follow it North until it goes to a dirt road. You will need an ATV, 4 wheeler, Jeep, or vehicle that has 4 wheel drive or you will get stuck (a few spots have deep sand that covers the road and 2 wheels will just not work).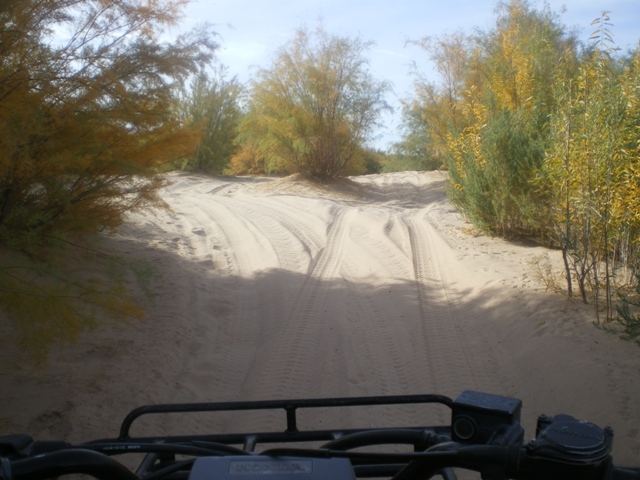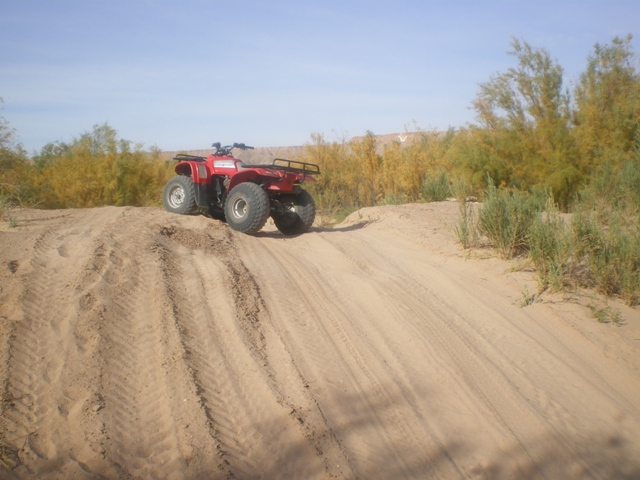 NOTE: Be careful driving ATV's on Southern Nevada roads. On many of the main paved roads it is not lawful to use an ATV on, however many of the side roads it is perfectly legal to use and then just intersect or cross the main roads as you need to.  For example in Mesquite Nevada you may not use an ATV on Mesquite Blvd., Pioneer Blvd., and Sandhill Blvd. To my knowledge the other streets are OK to use. It is up to the driver to verify this information.
If you are interested, Find  Condos and Homes For Sale in Southern Nevada and NW Arizona
This information about Nevada ATV Trails was written by Brandon Park of the Mesquite Real Estate Team from Bowler Realty. We are always posting new ideas for people to explore when they ask… what do you do in Mesquite NV?? Leave us a comment if you need any other information.