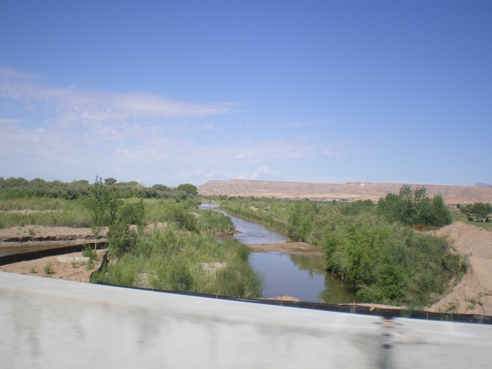 Mesquite Nevada Real Estate
How much Mesquite NV water is there? And should it affect your decision to purchase a home in Southern Nevada… or even in Southern Utah?
This question was asked to Mike Winters manager of the Mesquite Water District at luncheon hosted by the Mesquite Real Estate Association. Mr. Winters went on to explain that Mesquite NV water has always been a very important topic as we live in a desert.  The water for our area come from a number of municipal wells that it uses to pump Mesquite NV water from an underground aquifer. He said that currently the Mesquite Water District is allowed to use up to 12,000 acre/ft of water. The City of Mesquite has a  population of about 20,000 people and is currently using about 6,400 acre/ft annually.
Mr. Winters explained that the aquifer we draw water from is huge. Its northern most point is along the Central Utah and Nevada boarder. With the Virgin Valley as the farthest southern point. It is also the lowest elevation point at the Virgin River. This is why Las Vegas has had its eye on Mesquite NV water.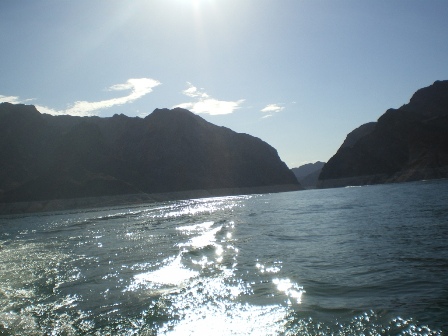 Las Vegas has looked into finding a way to transport Mesquite NV water to Las Vegas to support them. Since their real estate boom Las Vegas has been pulling much of its H2O from Lake Mead. Unfortunately with the increased demand for power combined with the current drought we have seen, Lake Mead is dropping.  Las Vegas has announced that they have purchased hundreds of thousands of water shares in California that they will be using to quench the needs of Las Vegas Nevada for years to come. This was a huge relief for those interested in Mesquite NV water.
Mr. Winters explained that it would be extremely costly for Las Vegas Water District to build the infrastructure  (pipes, pumps etc.) for 80 miles for 6,000 or even for 50,000 acre/ft to reach the Mesquite NV water.  It would not pencil out.
The question was asked, what is the ideal population for Mesquite in terms of H2O? and if the city would "cap" growth at 40,000 people? Mr. Winter responded that he could not answer the question. He said that in terms of Mesquite NV water we could  support a population of  100,000 or larger… the Mesquite Water District would just need to put in more wells further out. When the population hits approximately 40,000 people and use the 12,000 acre/ft that we are rationed to use, then new surveys and studies will be done and new wells put in most likely to the north of Mesquite.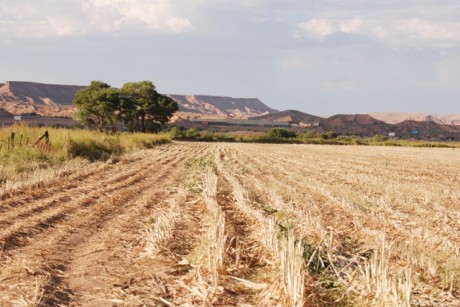 Mr. Winters referred to the 40,000 acre/ft we are currently using as "cheap water." He said the the cost of surveys, permits and infrastructure for drilling is significantly higher now. As the Real Estate and Mesquite NV water needs continues to grow, so will the prices. Mr. Winters did say that the price of the Mesquite NV water is and will continue to be less expensive than Las Vegas.
This article was written by Brandon Park of the Mesquite Real Estate Team of Bowler Realty. Bowler Realty is a licensed real estate broker in Nevada.