Homes NV – While the economy is still sluggish  I wanted to mention some some areas where developments have been made.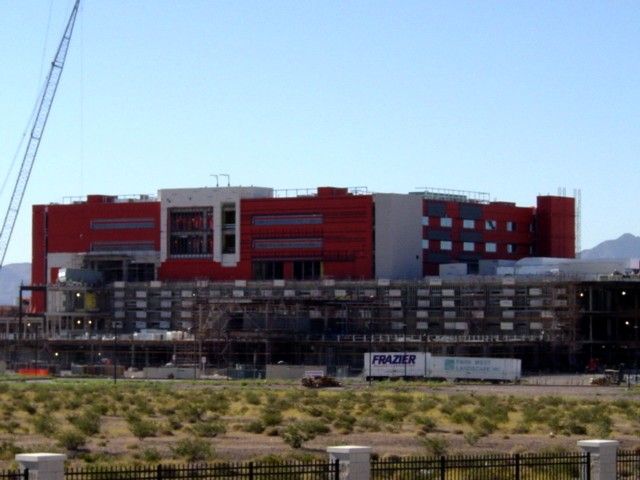 New VA Hospital/Medical Center Taking  Shape. The country's newest and most advanced VA Hospital/Medical Center is nearing completion, less than an hour from Mesquite! This is HUGE for all homes NV.  Rising up out of the desert on 120 acres just 50 minutes from Mesquite is the country's most modern, expensive VA Medical Center. The largest VA contract ever was awarded to build this 790,000 square-foot facility. It will be comprised of 90 in-patient hospital beds, along with an adjacent facility with 120-bed nursing home. Services include radiology, magnetic resonance imaging, nuclear medicine, pharmacy, laboratories, education, and diagnostic and treatment clinics along with a Veteran's Benefits Office. This 21st Century state-of-the-art facility is scheduled to open in September 2011!
Sports Resort Moves Forward. Desert Falls International Sports Resort, to be the COUNTRY'S LARGEST (over 800 acres of tournament and training venues for 30 different sports) AND BEST amateur/semi-pro athlete's resort, is moving forward. Front-man A.C. Green (of LA Lakers fame), announced last week that funding is in place, and a Construction contract has been awarded. They will be breaking ground any time now!!! Huge, huge, huge for our little city and all homes NV.
The Beaver Lodge Golf Course Is Open. Beaver Lodge is a lush, fun Executive course just 10 minutes outside Mesquite. So make that a total of EIGHT golf courses within minutes of our beautiful little resort town. NINE if Coyote Willows comes back online full time, and TEN if Desert Falls continues to move forward with their own proposed 18-hole championship golf course. Mesquite can already boast "MORE GOLF HOLES PER CAPITA THAN ANY OTHER LIKED-SIZED CITY IN THE UNITED STATES".
NEW MESQUITE AREA VIDEO: Showcases Sun City
The photos are of homes NV and  many were taken by my friend Paul Moore who works on the Sales Team at Sun City Mesquite. Paul has many more photos of the Mesquite sunsets and also has floor plans with photos of the Sun City Mesquite Model Homes.  You can see Paul's photos at http://picasaweb.google.com/suncitymesquitepaul
Summer Vacation GETAWAY  PROMOTION: Only $79 for 2 Nights. (REMINDER: This is sponsored by Sun City Mesquite and you must be at least 50+ years old to book this promotion)  Take the Sun City Mesquite community for a test drive and come see some homes NV, experience the legendary Del Webb lifestyle. The Sizzling Summer Package includes 2 rounds on The Conestoga, or Dinner-for-Two and VIP access to Sun City Mesquite's unparalleled amenities. To register fill in the CONTACT US and put GETAWAY in the comments!  We will then have a coordinator contact you to take the registration and book your dates. While you are here give us a call and we can give you a tour of our local Homes NV.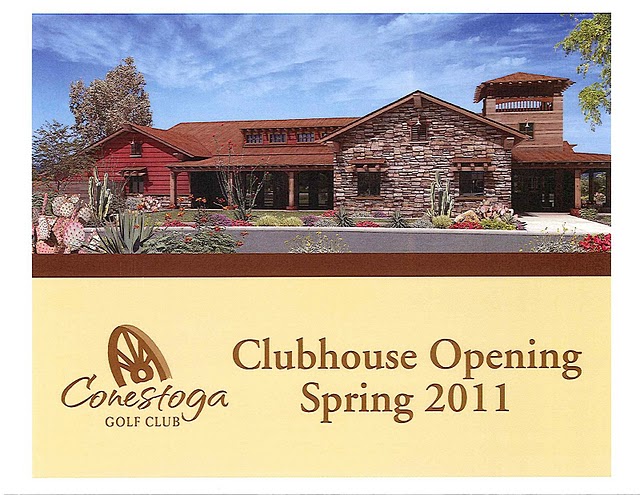 Construction Started On New Golf Clubhouse.
While we are on the subject of Sun City Mesquite, we now have details about the New Golf  Clubhouse that is under construction. It will feature a full service restaurant, bar/lounge for approximately 165 guests. Golfers will enjoy full men's and women's lockers and a Pro Shop run by Troon Golf. The Clubhouse and kitchen will also be available for private dining and functions. The Groundbreaking Ceremony took place on March 25th, 2010. As of today the excavation for the underground cart barn was nearing completion. The Clubhouse will open in spring 2011. Main level 6953 sq ft – Underground Cart Barn 7024 sq ft – Covered Patio 3770 sq ft.
Near Record-Low Interest Rates.
Mortgage interest rates fell again last week to 2010 lows, approaching ALL-TIME LOWS. Prices are low, interest rates are SOOO low. If your are fortunate enough to be in a position consider purchasing homes NV and don't have to sell another home, then take advantage of the best home-buying opportunity in a generation!
Written by Brandon Park of the Homes NV Team from Bowler Realty. Bowler Realty specializes in homes NV and we will be happy to share any information with you.